Bots are in action everywhere from handling queries on various banking activities like balance check, transactions , availing loans to International Travel where quick check-ins and meals can be booked with automated New World Avatars that are ready to serve keystrokes & voice.
At Kore.ai we have been at the forefront of Conversational AI through our Gartner Recognized BOT Building Platform and we foresee a lot of what would be required by enterprise customers while building these Technology/Channel Agnostic Bots.
Here's what's we have accomplished in our latest Kore.ai 6.4 Release which is further strengthened to visualize the bot in action & improve the end user experience based on business needs and create a panoramic bot view for developers with incremental improvements on how conversations can happen.
Visualize User Journeys via

Conversation Flow
Business users can now visualize the breakdown of how customers interact with the bot and what are the top call drivers. Additionally, it also captures where these users drop out during conversations and what do they ask for, Conversation Flow helps Business user fine tune BOTS to improve experience and incrementally improve the responsiveness of these bots.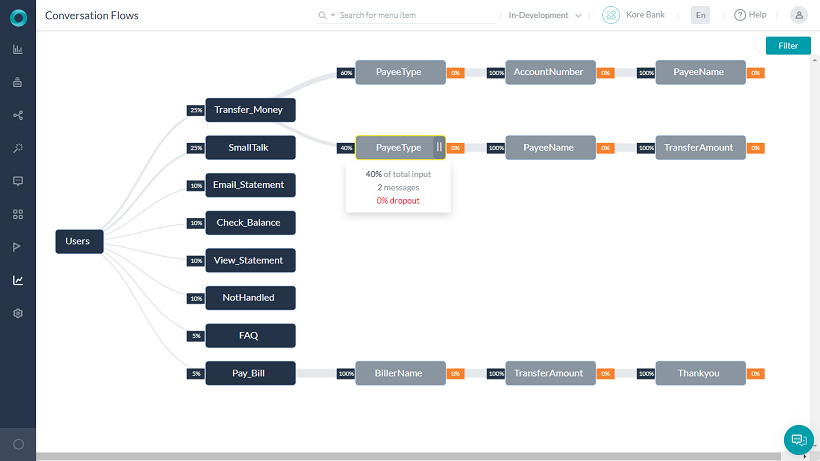 Get Access to BOT Summary
With Bot Summary, developers now have an expansive view of the Bot built which captures details around Tasks, Training Data, Messaging Channels and Knowledge Base. Developers can easily monitor these, and an easy 1-Click navigation is possible as well.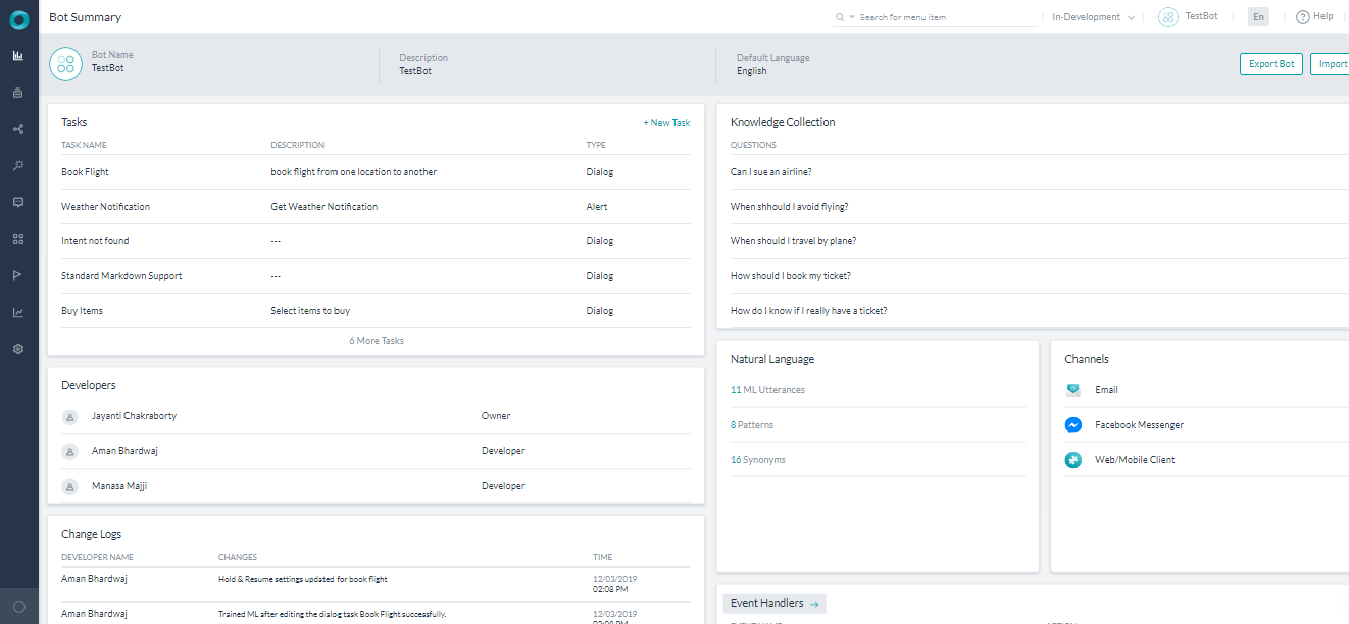 Amend Inputs
A lot of times users want to change the input values while they interact with the bot. i.e. User may want to change Travel Destination & Date they find that ticket rates are too high on a date, Kore.ai's Bot Builder now allows Developers build conversation flows where the bot can adjust input values based on user needs, the screenshot given below shows how Developers can configure the bot to understand change in user inputs.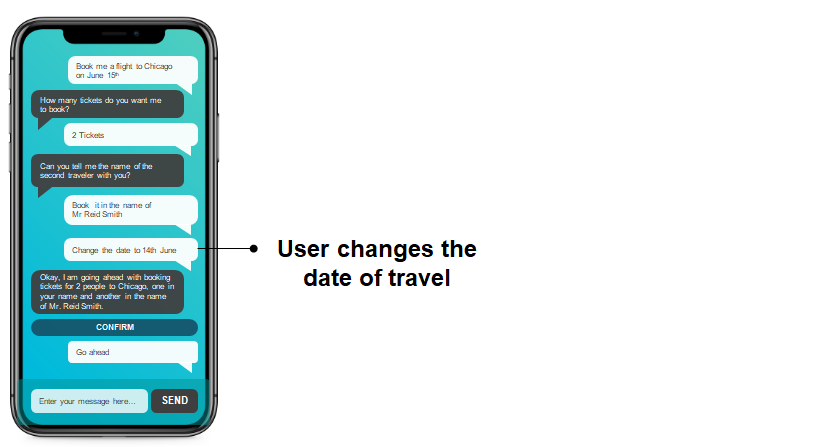 In addition, users will now see incremental changes in terms of user experience where lot of key platform elements have been reorganized, Search capability & Contextual Help has been added along with Finnish Language to the set of 14 languages that are currently supported. For detailed information to Kore.ai Platform v6.4 release, Refer product documentation.