As we are heading towards a text/voice-based UI world as against traditional UI based apps, we have realized that enterprises today want to visualize how conversations with a machine would be on various channels such as web or mobile . Whether it is for getting support on an issue they face while transacting with businesses or information on the product, businesses want to provide a smooth user experience, and that's what our latest virtual assistant platform release is focused on. Let us take you through what we have built as per our latest release. Here's how it works:
Create StoryBoard
We observed that a large chunk of the businesses today,even before building a bot for clients, want to imagine how an ongoing conversation between the client and bot would resemble. That is how we envisioned Storyboarding, which lets business analysts and developers create user- bot interactions also known as stories(Figure 1), which can be prototyped on real channels (Web/Mobile) with business specific branding. Business analysts can now create these stories and view user-bot interactions in a graphical flow chart form(Figure 2) or an actual prototype interface.Within the storyboard module, you can also use specific templates to present the information and collaborate within the storyline, which needs a change. Users can also add comments or notes in the storyline for any fixes that are required.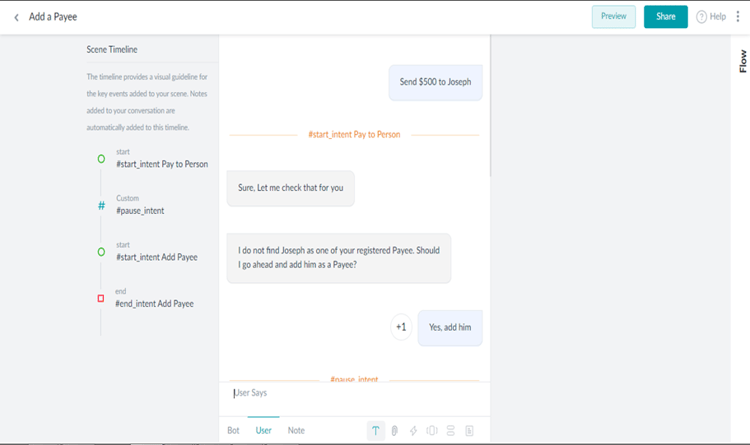 Figure 1: Scene Timeline view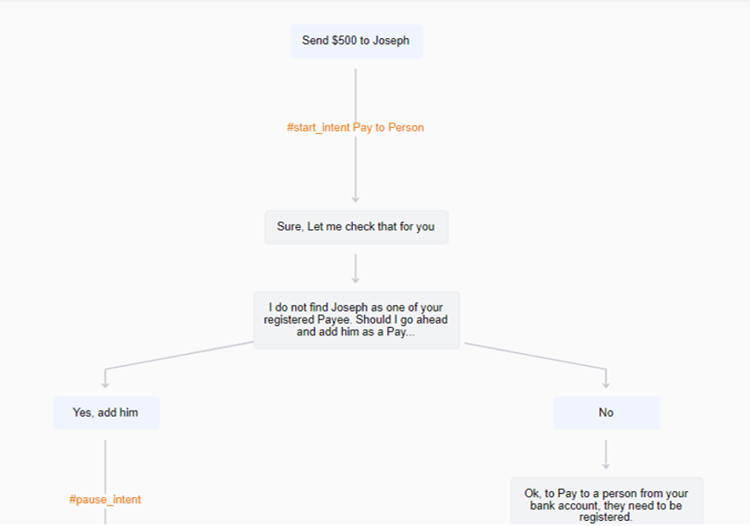 Figure 2 : Flow view
Here is a short video on how to use Storyboard
Introducing Panels & Widgets
Although it might seem that conversational UI is the best way for users to interact with bots, that's where we got significant feedback from users that a Hybrid UI or UIChatDance would be a better alternative. It combines the power of natural language with a traditional UI, making users interact with information that is presented by the bot in a better way. That's how panels and widgets were envisioned and it provides options for developers to embed specific kinds of UI elements as part of user - bot conversations to present information in a visually appealing form. Panels are a group of widgets that can be added to a user and a bot conversation ,and can be used to engage end-users or nudge them for follow up actions proactively. Here is a short snapshot of how these can be used in the platform.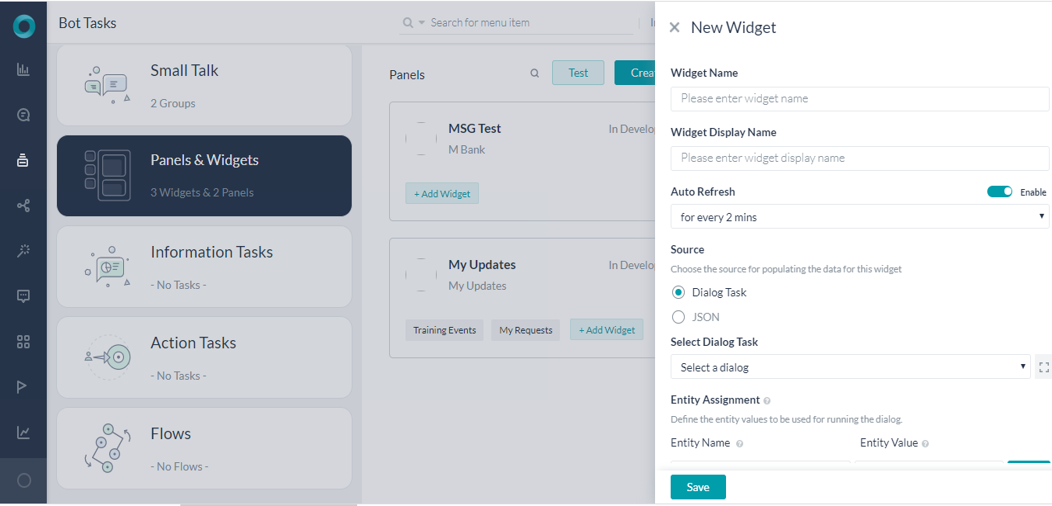 Panels and Widgets
Detect Language Change
Our previous releases of the platform supported language changes across sessions, or users could explicitly choose to communicate in a different language. As a significant upgrade now users can decide to switch languages in the middle of a session and the bots built on Kore.ai virtual assistant platform can smartly distinguish this language change and respond. Here's how you can enable this feature through the platform.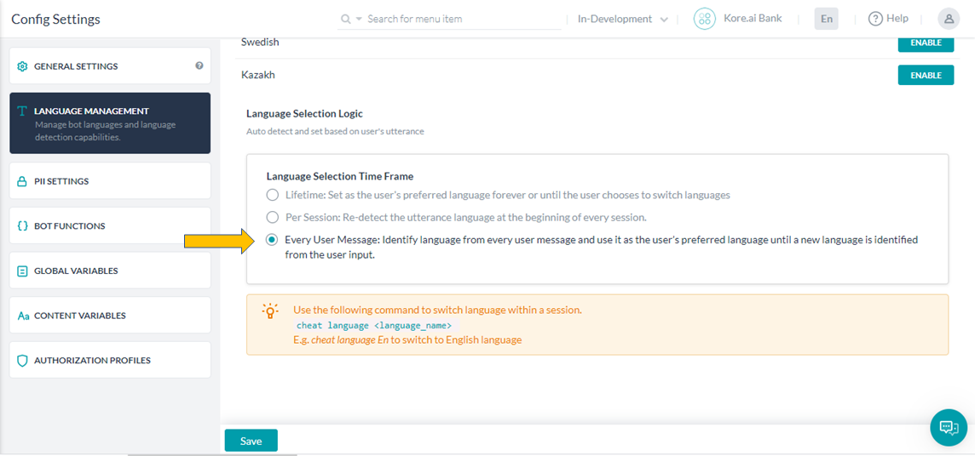 Detect Language Change
Here are some other significant enhancements that have been made to the platform
Now using the Knowledge Graph, you can train the bot for FAQ's using patterns
Kazakh is Supported as an additional language now, Here is a whole list of the languages that we support (Link)
Bot synonyms can now be used for detecting user intents in the knowledge graph
Workplace by Facebook Channel supports the ability to install bots as third party apps
Ability to test batch suite by
Spell correction support for languages other than English
This sums up our latest release of the Kore.ai Virtual Assistant Platform. Please reach out to us at info@kore.com to know more about our virtual assistant platform or start building your bots at https://bots.kore.ai/botbuilder.