Whether you run your own eCommerce platform or manage an online storefront for a large international retailer, chatbots can become a great addition to your business' features. According to Chatbots Magazine, it's expected that 80% of enterprises will rely on chatbot support by 2020 with 27% of US adults fully ready to communicate with and shop through chatbots.
There is a growing need and benefit in terms of integrating chatbots into your online sales environment regardless of the industry or niche you aim to fill. With that in mind, let's dive into the numerous perks of using chatbots for retail businesses and how you can make the most of the rising AI trend for your brand's ongoing growth.
Chatbots and AI in Retail
Let's reflect on the basics of chatbots and their implementation in the retail industry before going into the benefits of doing so. In essence, chatbots are AI-powered algorithms capable of filling in for a number of job positions in your company, including customer servicing or to act as sales representatives. Their presence can be felt in a variety of industries, including finance, travel, insurance and airline to name a few.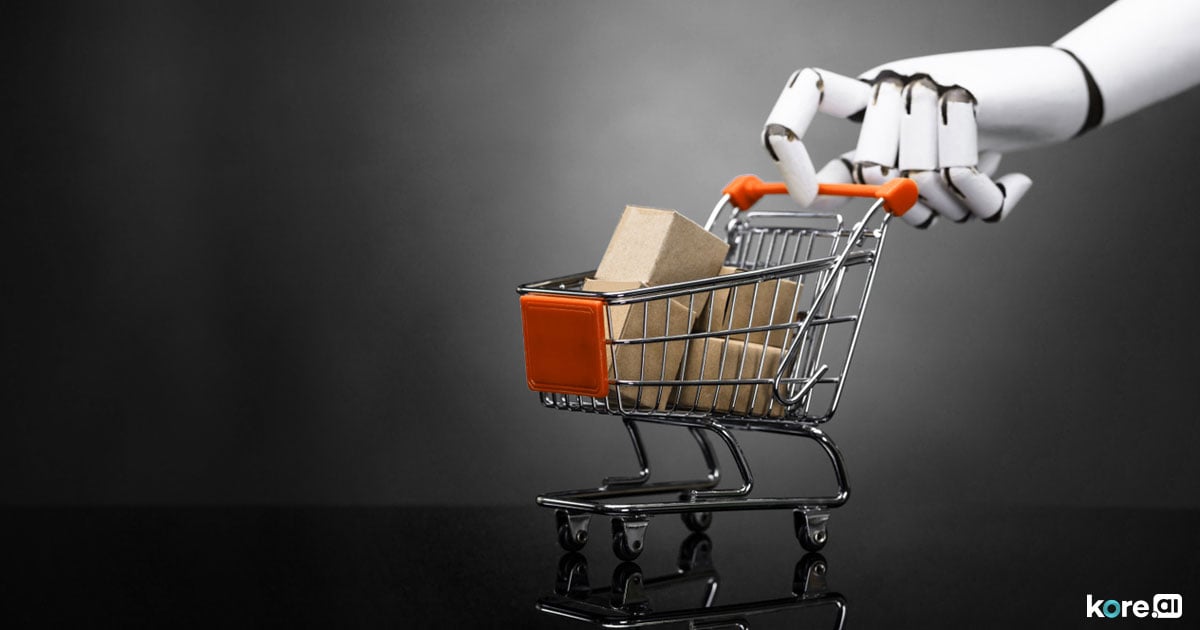 Chatbots are fully customizable in terms of their word repository and ongoing learning habits, meaning that they are capable of gathering, evaluating and implementing customer data as they go along. According to Chatbots Life, 85% of customer interactions will be fully handled without human agents by 2020 with millennials being the strongest advocates for chatbots compared to hands-on legacy tools.
In retail and in practice, this can mean several things. Chatbots can be used to point users in the right direction in terms of items on your website, submitting a support ticket, connecting them with a real-world company representative and a plethora of other possibilities. Melanie Sovann, Content Marketing Specialist and Senior Writer at Trust My Paper spoke highly of chatbots and their day-to-day use: "What makes chatbots so fascinating and flexible is the fact that you don't need to train or onboard the algorithm as you would with an employee. While a chatbot can't think like a person (yet), their continued presence and development in the online space is welcome."
Most importantly, chatbots are essential for small retailers without the resources for third-party customer support or additional employees on their payroll, making their ROI highly lucrative in the long run. Apart from that, chatbots bring several perks and advantages to a retail business' platform, which we will discuss in the following segment.
Perks of Using Chatbots for Retail Businesses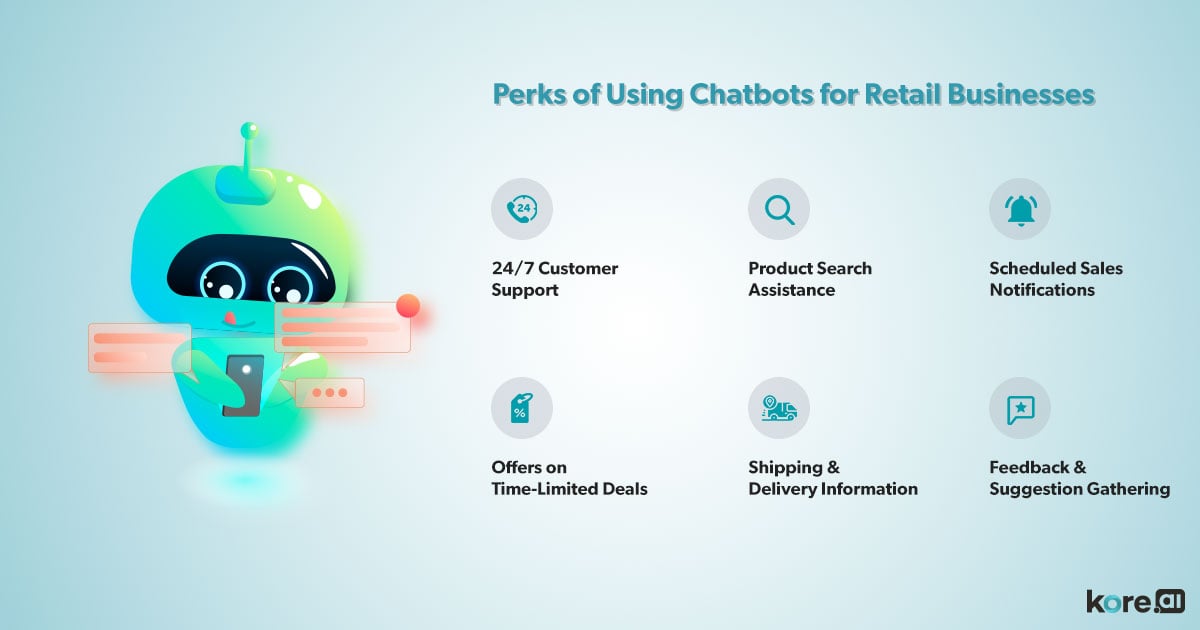 1. 24/7 Customer Support
One of the most important perks of using chatbots in the retail industry is the fact that you will undoubtedly work with an international audience. Customers who come in contact with your website from different time zones might want to chat with a business representative or someone who can assist them with a product issue.
Chatbots can do that and much more in terms of continuous, 24/7 customer support. You can also retrofit chatbots with localized content aimed at customers from different language regions such as German or Spanish to compensate for the customers' needs. This type of ongoing coverage is nigh impossible to pull off with human support agents – not to mention the salaries and costs it would entail as a result.
2. Product Search Assistance
Speaking of assistance, customers will sometimes come to your retail business' website in search of something undetermined. For example, a customer may want to buy "blue shoes", but what does that mean in terms of search filters in your products section? A customer might also find a product similar to what they want but not exactly what they imagined they would find.
Chatbots can easily be set to include these and other filters in their product search assistance algorithm to ensure that every customer finds what they are looking for. While you should definitely include a manual search bar with custom filters for a more hands-on approach, mobile users and customers in a rush will most likely turn to your chatbot for quick assistance.
3. Scheduled Sales Notifications
As your customers browse the retail website, you may be in the process of updating product descriptions, active sales offer and other customer-centric content. Chatbots can be set to inform website users of new deals as they appear on the website with complementary calls to action to boot.
The deals your chatbots display can also complement individual users and their cookies or previous browsing and search information. This type of customer incentive is a great way to engage both new users and recurring customers through fresh retail offers.
4. Offers on Time-Limited Deals
There is no better way to incentivize an online purchase on your online storefront than through time-limited exclusive deals. Your chatbots can be set to send special one-time offers to customers as they browse through your products sections.
For example, simple "buy one get one free for the next two hours" offers can do wonders for your customer engagement. These types of sales offers will undoubtedly help you earn more revenue and convert as many users as possible through the online storefront.
5. Shipping & Delivery Information
Once an order has been made on your retail website, a user will effectively become a customer. Chatbots can then shift to a different set of options for these individuals, such as their shipping and delivery information based on order numbers.
According to Mobile Marketer, 43% of customers think that chatbots should prioritize their comprehension of users' queries, with 40% stating that they are more than willing to interact with a chatbot in order to communicate with a brand online. Giving users access to shipping and delivery information through chatbot popups is an intuitive and straightforward UX feature which will add an extra perk to your retail business compared to the competition.
6. Feedback & Suggestion Gathering
Lastly, chatbots can be an excellent way to communicate with your customer base and online audience on a global level. Chatbots can initiate post-communication surveys, polls and questionnaires based on the type of interaction they just had with an individual user.
This data can be gathered, studied and applied for future chatbot iterations on your website, allowing the AI to grow and evolve as it goes along. Failing to offer something new over time will likely result in a drop of customer's engagement with your online content – mitigate that by asking what you should do next.
Implementation Mistakes to Avoid
Now that we have the perks of chatbot integration out there, let's briefly reflect on several mistakes of their implementation. These errors should be kept in mind in order for your chatbots to evolve their pro-consumer features and become a noteworthy addition to your retail business.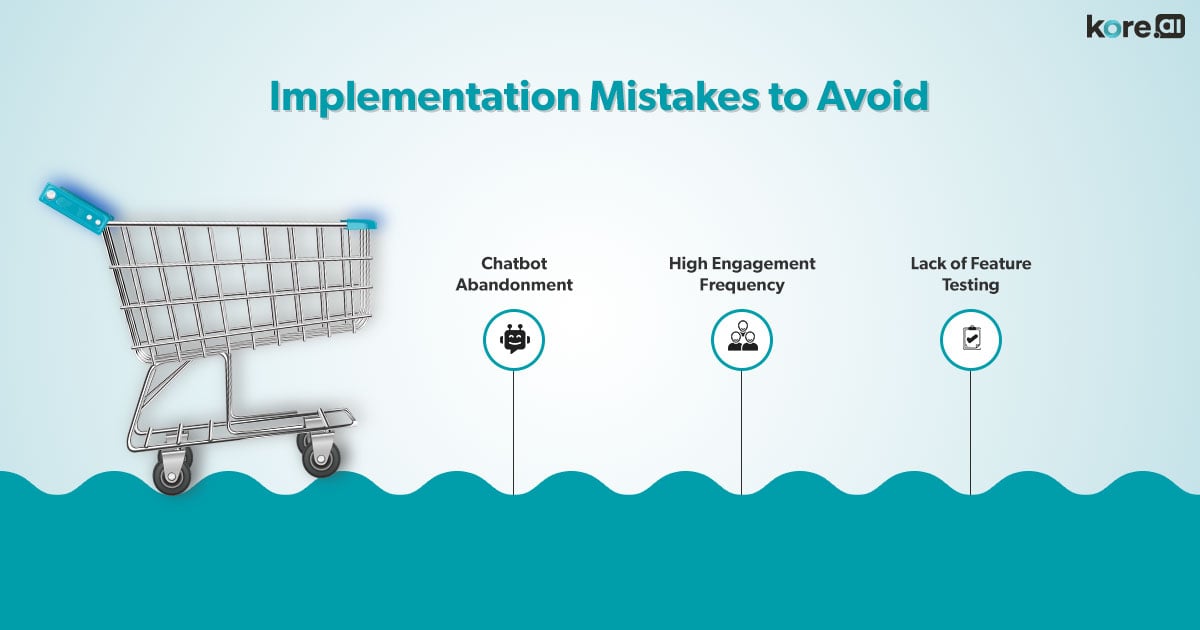 Once your chatbot is live and kicking, you should ensure that someone keeps a close eye on it day-to-day. Don't make the mistake of running your chatbot algorithm and forgetting that it even exists. This can have a highly detrimental effect on your customer engagement over time due to outdated dialogue scripts and site links.
High Engagement Frequency
Even though chatbots are a useful feature to have on your side, you should never bombard your customers with excessive chatbot prompts. Make sure that your chatbots engage an active page around the 30-second mark in order to give the user some time to digest the information presented to them on the site. High engagement frequency may give your chatbot a sense of spam and pressure on the customer which can lead to site abandonment.
Lastly, every new feature or dialogue option in your chatbot should be tested before it goes live. Instruct your marketing department to "chat" with the chatbot and try out different combinations of words and phrases to trigger the wanted responses. Lack of testing can have adverse effects on your engagement and conversion rates – try it out before you let the customers go at it.
In Summary
It's easy to see that the perks of using chatbots for retail businesses far outweigh any concerns or growing pains which may manifest at first. However, it's pivotal that you approach chatbot integration in a meaningful and customer-centric way instead of implementing the feature into your online store for the sake of following trends.
Make sure that chatbots are an available but not a critical feature on your website in order to paint a pro-consumer image of your brand to the customer base. Find interesting and creative ways to spark conversations with your customers based on the industry you sell items in and you will reap the perks of chatbot implementation in your retail business without a shadow of a doubt.