"Chatbots" are one of the hottest topics in technology news rights now, but the emphasis has really been on the consumer. What exactly will chatbots mean for the enterprise?
Just as you use a bot to order pizza or get the weather outlook, enterprise chatbots let you execute everyday tasks across business systems easier and faster, and get actionable alerts and triggered reports to stay on top of critical business events.
SAP is the perfect enterprise solution ecosystem to harness the power of chatbots. By leveraging APIs available through SAP(R) HANA Cloud Platform chatbots complete tasks at users' direction. This includes Core on-premise solutions like SAP ERP and SAP HR, but also cloud solutions like SAP Hybris Cloud for Customer and Concur.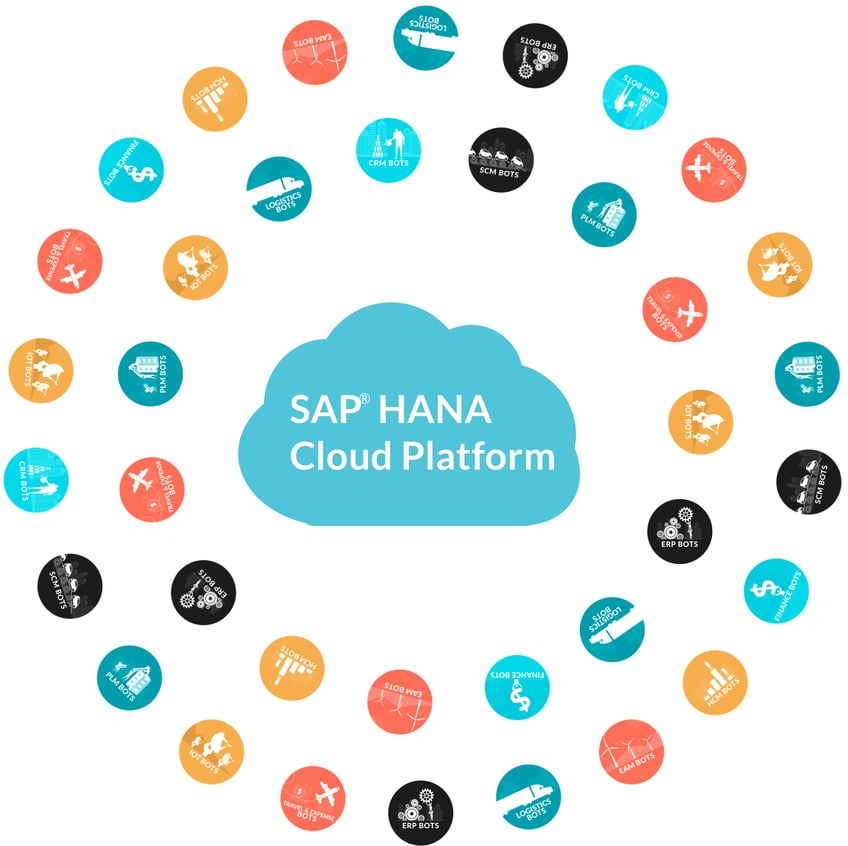 As announced in a press release last week, Kore.ai will demonstrate chatbots in action at SAPPHIRE® NOW in Orlando this week. The booth (#1450) is prepared and the team is fueled-up on their favorite caffeinated beverages.
Check out this video sneak peek on how chatbots connect directly through SAP HANA Cloud Platform, allowing users to send and receive information in SAP systems. At the user's direction, these chatbots deliver alerts, perform tasks and provide reports.
"We are looking forward to a positive event. Having the opportunity to engage with the SAP software community is invaluable. This week's engagements will help us further understand pain points across industries where Kore.ai chatbots can help users communicate with business systems running SAP solutions" shared Robin Kearon, SVP of Channels and Alliances at Kore.ai.
Visit Kore.ai for details on the week's events and how to connect with Kore.ai via on-demand product demos and presentations. The team is hosting hourly $50 gift-card giveaways and daily grand prizes (Apple Watches, drones, and more).
Be sure to connect with us on Twitter using the hashtag #SAPPHIRENOW and #SAPmeetbots
To propel your chatbots strategy, download our CIO Toolkit.