This is an interesting point in time when we all use or hear these lines on a daily basis :
"This is a challenging time and we will overcome it"
"Let's be prepared for the New Normal"
"We're in this together…."
"This too shall pass"
And they're all true. The global pandemic is affecting every aspect of our day to day lives. These are challenging times for customer service centers as well, as they are experiencing an unprecedented uptick in overall call volume. Healthcare customer service centers face a similar scenario.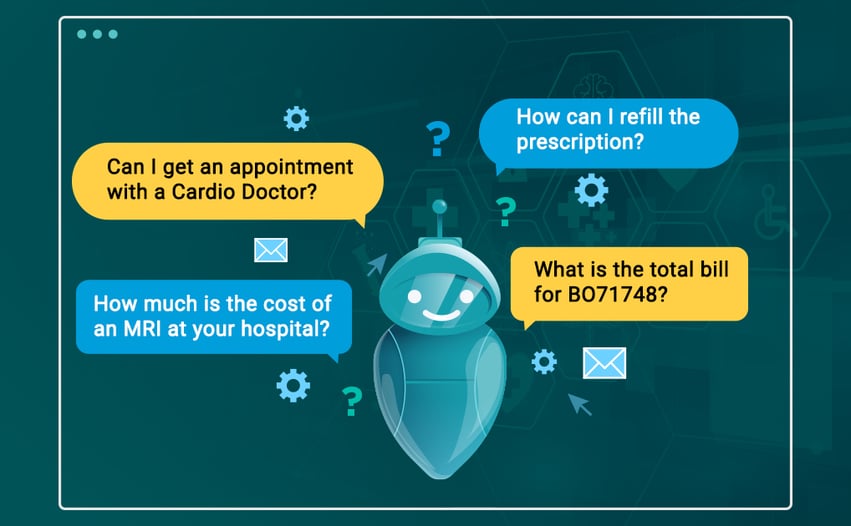 For most healthcare organizations, their call center is their first line of contact when it comes to fielding patient inquiries and resolving any challenges patients might be experiencing. Patients who call in, are often dependent on the agent on the other end of the line, and a single negative experience can easily send a patient into the arms of a competing healthcare provider. Therefore, it's incredibly important that call centers run efficiently and excel at customer service.
The healthcare industry is typically known for patients waiting in queues or on for answers on the phone. For example, patients calling to check-in for doctors' availability or for their bill payments have to wait until the phone is answered, and patients calling have to wait as other calls are answered and in-clinic patients are assisted.
Patients calling healthcare centers expect relevant, accurate, real-time results, including the first-contact resolution. A conversation started with a virtual assistant should not have to be repeated to a live agent. Healthcare organizations today face challenges of high infrastructure costs in setting up an IVR that can handle the queries for different departments and which queries should be answered by a live agent. There is a need for healthcare organizations to better serve patients via cost-effective channels.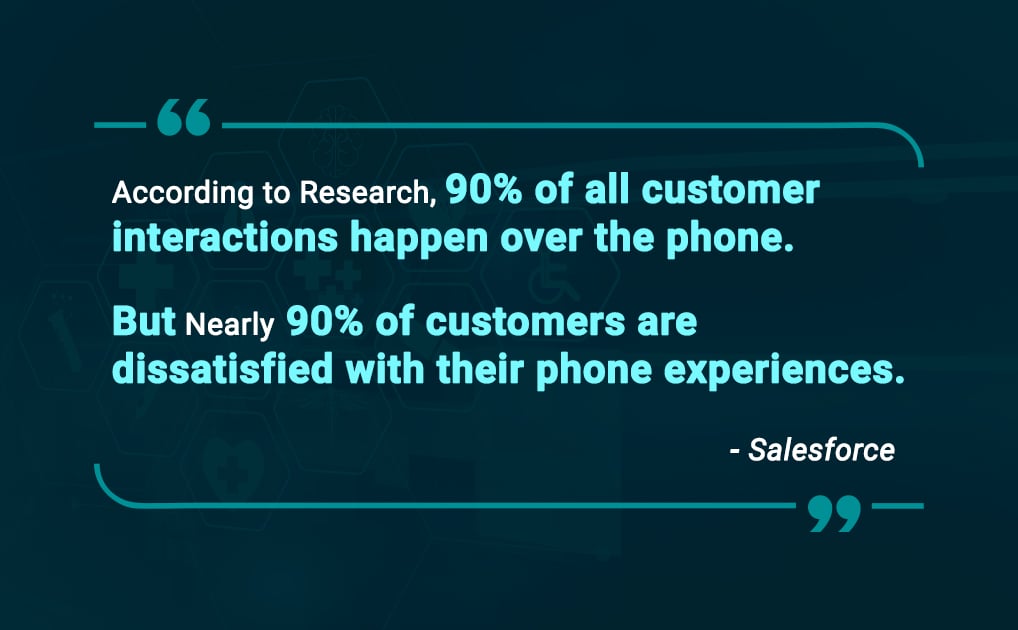 Fortunately, this bottleneck can be alleviated with call automation and digital deflection powered by SmartAssist.
With SmartAssist,
improve the customer support experience, reduce IVR costs, capture customer requests through digital forms, respond instantly to mobile customers, and more.
What are the advantages of leveraging SmartAssist in healthcare:
1. Automate Call Answering and Deflecting
With SmartAssist, your receptionist no longer has to halt tasks every time a call comes into the clinic/hospital. The caller will be greeted by a professionally scripted voice menu and after navigating the menu verbally, your customer can get a message via SMS to chat with a text-based virtual assistant, fill out a digital form, or talk to a live agent. If a human agent isn't available, he will get an email or SMS the moment one is free.
2. Increase Call Containment Rates
SmartAssist can provide patients with information and guidance without ever taking enough time for both the calling patients and medical or administrative staff. Consultation costs, appointment times, and even information about the latest illness going around can easily be dispensed to callers automatically. Not only does this provides a service to the patient who doesn't have to wait for the call to be answered, or visit physically, but it reduces the number of tedious phone calls that staff have to answer.
3. Automates Trivial Queries
Another key advantage of SmartAssist is its ability to integrate with the existing IVR system. This allows patients to check for appointments, confirm bills and bill payments over the phone without the unnerving feeling of reading out bank account or credit card information to a human agent. The financial information of patients stays secure, allowing one to collect payments through calls.
4. Maximize Productivity and Return on Investment
Because SmartAssist handles much of the routine telephone work that typically takes up a considerable amount of time, the call center reps are able to complete other tasks more quickly and efficiently. This means that reps can complete their tasks without needing to work overtime. The medical support staff doesn't feel overwhelmed, boosting workplace productivity, while reducing expenses and boosting your return on investment.
On-Demand Webinar
How to Set up SmartAssist?
SmartAssist is a next-gen, low-cost digital solution that can be leveraged in the modern healthcare facility's arsenal of customer service enhancements. And it can be always set as conversational IVR and get to enjoy the solution's all other valuable features and benefits including virtual agent voice answering, or deflection to a text-based virtual agent, pre-integrated live chat, and messaging software.