Listen on the go!
The what, why, when, which, where and how of conversational AI technology
Table of Contents:
As customer experience and employee experience are taking center stage, front office automation technologies like Conversational AI are making inroads into enterprises. Organizations are looking to adopt AI-powered virtual assistants to automate regular business interactions with their customers and employees. If you are thinking about introducing a new technology into business operations, you should consider some major parameters.
Recently we spoke with two seasoned automation CoE leaders of Conversational AI technology to learn from them how they are winning at customer and employee experience using this technology. The blog is the result of a dynamic conversation between Saima Shafiq (VP Cognitive and Centre for Excellence Manager at PNC), Kamal Parasuarm (Manager of Automation, Signify) and Kore. They share insightful experiences and advice on evaluating, implementing, and driving adoption for Conversational AI technology within large enterprises.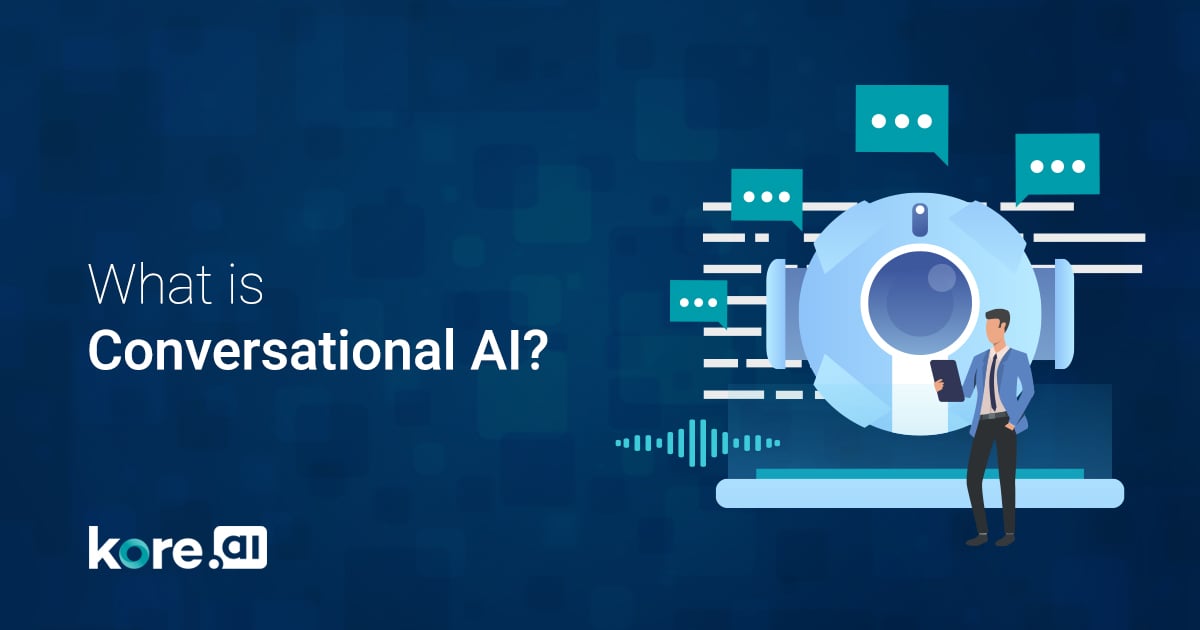 Truly understanding any technology would be to explain it as an elevator pitch and what it means for the end user.
Both PNC and Signify echoed that conversational AI "is a self-service model that empowers users to solve their problems in a way that is fast and seamless and makes the organization move faster as a result."
Saima added, "Conversational AI enables users and developers to handle the solution with no prior training."
In terms of an organizational understanding, Kamal said, "If you want to make your organization more self-reliant or you want to move towards self-service, then conversational AI is the way forward."
Kore's virtual assistant platform helps enterprises create a digital-first society by automating over 80% of routine business interactions.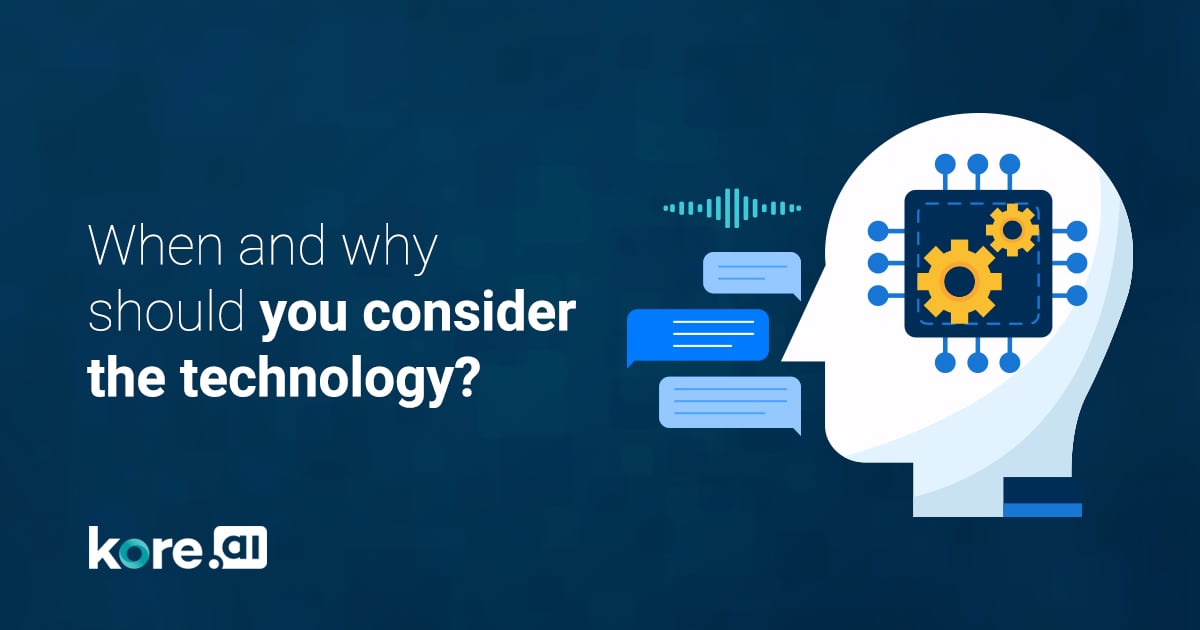 More often than not the answer is high-frequency, time-consuming tasks that lead to wait times that need attention. It could be as simple a use case as a password reset. For Signify this meant the agent helping the consumer execute this task, which typically took upto 20 minutes in some cases, such as password reset. With the deployment of a virtual assistant this task became a self-service action and the time reduced to 20 seconds.
For Signify, the approach towards conversational AI was strategic. Their aim was to maintain their stance as a technology leader and hence looked at self-service to enable business and user experience which eventually leads to cost optimization. "conversational AI is not just about eliminating repetitive tasks but also some manual tasks that are increasing wait times and adding to the total time taken," adds Kamal.
PNC has rightly picked strategic direction as the reason to implement conversational AI. They followed a tack of highlighting the value proposition for each use case. They chose an area that had the most callers/issues, analysed the time taken and crossed that with the repetitive nature of queries. Saima said, "the time spent on each individual repetitive request takes away the ability of the worker to add value to their work day."
It is important to identify which type of solution each organization needs and then continuously highlight the value to stakeholders with operational benefits.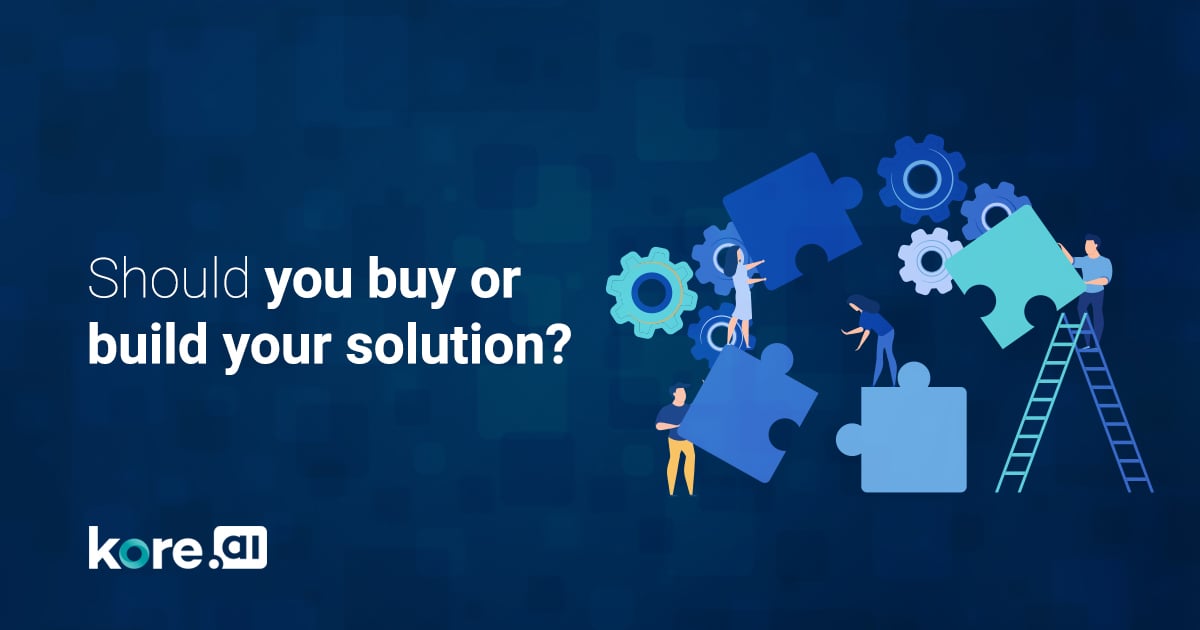 This is a common dilemma for most enterprise IT teams. The questions that every business should ask themselves are:
Is this our core business and strength?

Can we commit the resources and the time to build and maintain the solution?

Would the solution solve our problem or create more operational challenges?

Can we scale it?
Both PNC and Signify are leaders in their specific sectors and for them the answer to the build vs buy question was obviously "buy from the expert", simply because it was not their core business.
Commissioning a vendor with years of experience with conversational AI as the core business allows your organization to focus on your expertise. When the deployment of a virtual assistant is left to the experts, businesses can spend time in customizing the solution. Saima adds, "we do not want to be doing things that we are not performing as a core function, it just takes up too much time. We did not want to reinvent the wheel."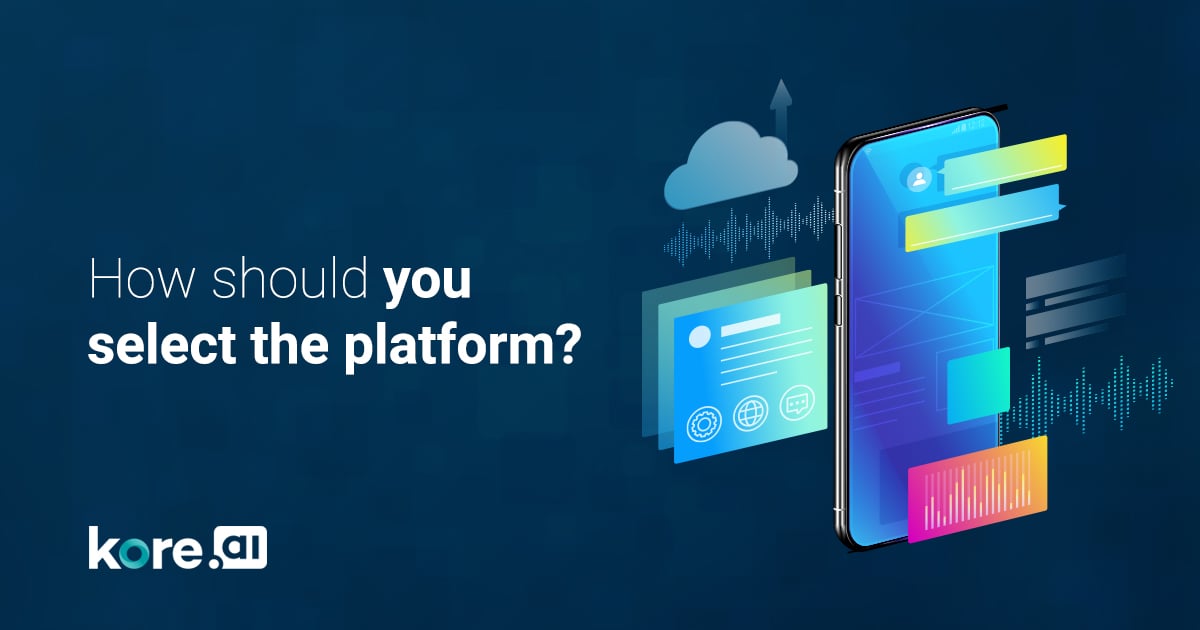 When you have made up your mind about implementing Conversational AI, the next step is selecting a platform/vendor. You have to keep the consumer and developer in mind, when you finalize on this.
There are 6 key aspects to consider when you assess a conversational AI vendor:
Go-to market speed

Simplicity for the users

Accuracy of intent recognition

NLP training

Deployment options for the solution

Data reporting capabilities
To Signify the customers have been primary users and to offer a seamless experience to them, it was important that the virtual assistant was also able to respond to context and support agent transfers when necessary. "The user should feel that they are actually talking to a human rather than a bot," was important for Kamal.
It is pertinent to keep the developer's perspective in mind as well. As a business which is considering virtual assistants, you should evaluate how quickly you can develop it, whether components already developed can be reused, can the intents be tweaked, can the development stage of the virtual assistant be shared, deployment on premise or cloud, integration speed with different channels (IVR, OCR, web, mobile) and multilingual support.
PNC also highlighted similar expectancies from the solution a business must evaluate. Being in the financial services business, security was a key aspect. Encryption and Authentication mechanisms were necessary for their customers.
The financial services major also stressed on the importance of NLP accuracy and the ability to switch the context. The platform's ability to involve the business users and teams in the virtual assistant building process, a low-code/no-code platform, and pre-built taxonomy are the cornerstones of a powerful conversational AI platform, giving you the ability to understand utterances. "You could have an excellent solution but if you have to spend too much time on NLP data or machine learning models, then you are killing your speed to market," adds Saima.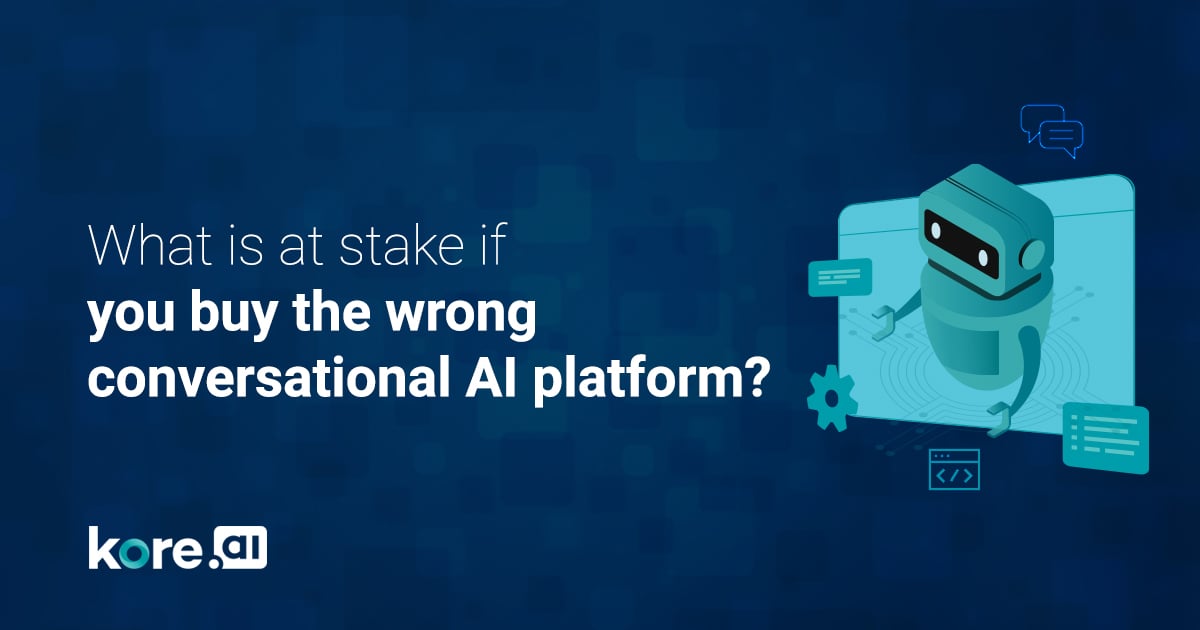 The simple answer is-you will have a frustrated customer.
A conversational AI platform that does not employ NLP technology, kills your adoption rates even internally. Saima adds an example, "nobody wants to see the virtual assistant say: sorry I do not understand what you said".
Without an adequate solution you may not be able to support various contexts in utterances for a global business. Consumer experience will also drop if they are made to feel like they are talking to a static webpage and escalation to live agents would consequently be higher.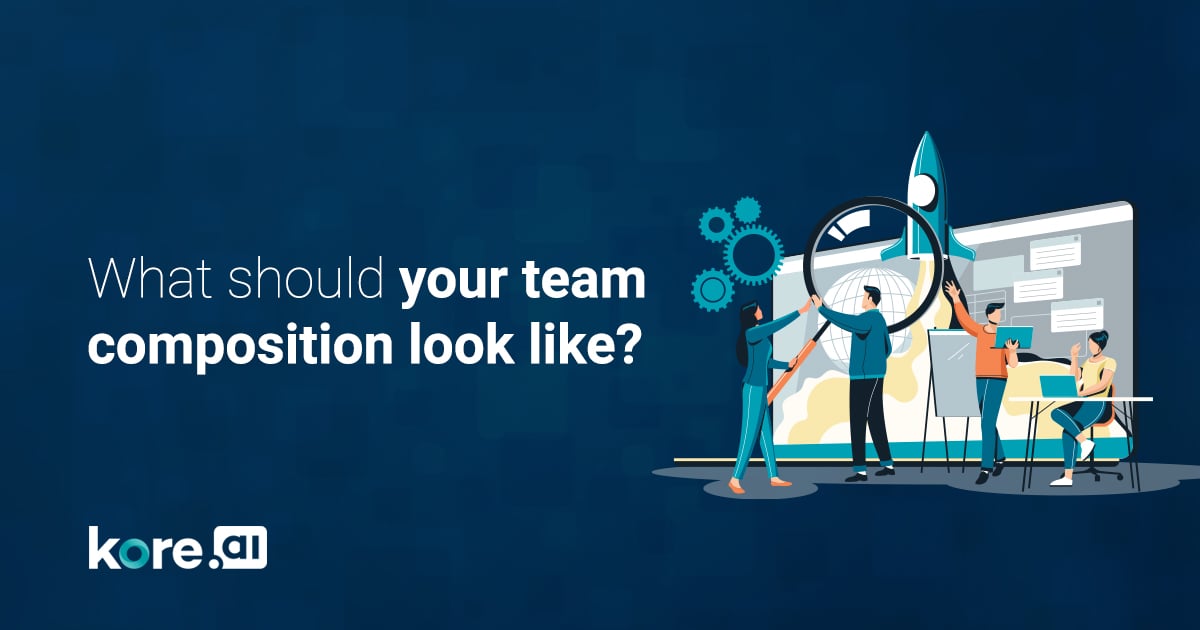 Both technical and behavioral aspects are important to the team you will need. Typically, the team should comprise five key roles, led by a solution architect. The other roles will be business analyst, process owner (to identify the processes for automation), conversational flow specification designer, and developers who can work with Natural Language Processing technologies. Since Kore is a no-code/low-code platform, the need for specialized coders is diminished.
Although this team will do the majority of the heavy lifting, a crucial role will be played by the testing and quality assurance (QA) teams, who will be responsible for ensuring that the product meets the defined standards before it is put in front of users. Nonetheless, the sponsor or product owner should be involved even if they are not part of the core development team.
Behaviorally, you should build a team that has the right attitude and willingness to act as ambassadors for digital transformation.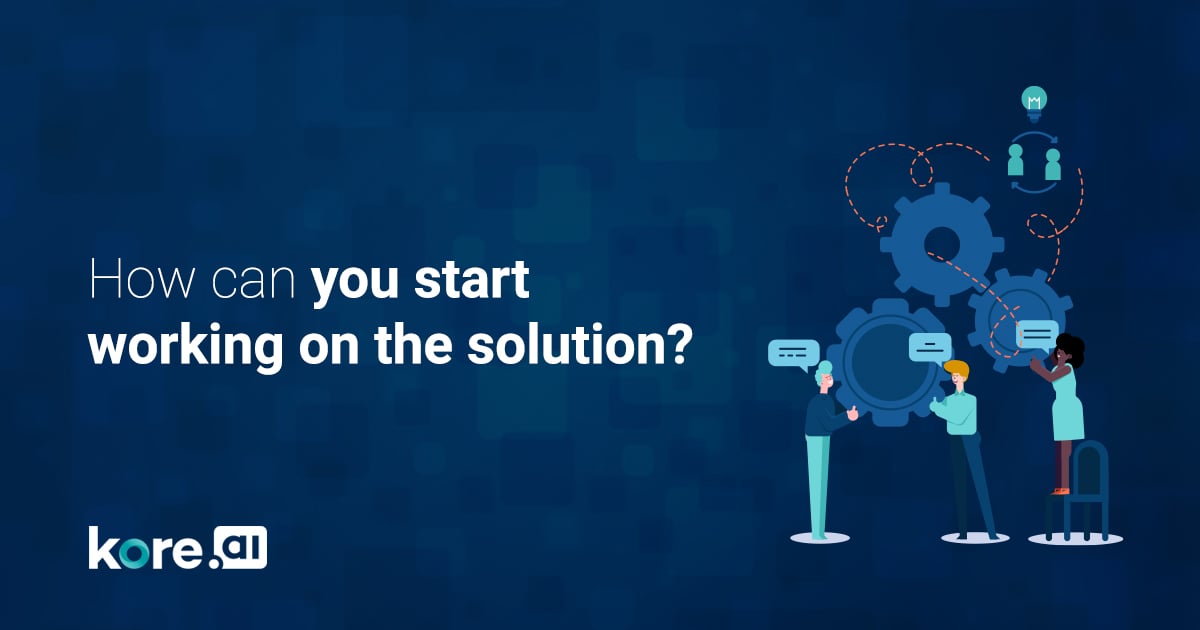 It is advisable to start internally and scale up when you demonstrate progress/productivity. Since you are working on a new technology, seasoned users advise that you start small with a pilot. You can either pick a simpler use case, test the virtual assistant and then release it for your customers or pick a use case that is employee-facing so you have internal feedback before you open up virtual assistants to more consumer-centric use cases, agents and departments in your enterprise to increase the adoption rate.
Kamal adds, "we began with a simple password reset use case and timed the release at the end of the holiday season when such requests are high-frequency."
Another key aspect is the timeline that you are working with. You should have a realistic assessment of how long the virtual assistant deployment would take. The timeline ideally depends on the complexity of the use case but budgeting for a three-week minimum to build, test and then take it live is sensible. Adding more language functionality may require your internal team to sign off on utterances and contexts which would take up anywhere between two to six weeks.
If you are working with an enterprise-grade ready platform like Kore, the building process itself may not take as much time, but integration with various channels is where the bulk of your development cycle lies.
Ideally your business should direct the use cases that you would automate with conversational AI. Most often you look at areas that have the highest call volumes and wait times. Signify began with a simple use case of password reset and now has over 65 use cases, such as ITSM, installation and service request queries, since they adopted the technology in late 2017. Some of them are: auditing, invoice statuses, onboarding users, password resets, searching for the right department or help.
PNC advises to scrutinize the numerous questions that customers report for a cue for the pilot project. Often building a set of FAQs is the virtual assistant pilot businesses deploy. In terms of employee-facing automation, one could look at procurement, HR or administrative issues. For banking consumers, automation of KYC processes could be the first step for virtual assistant deployment.
Once you are able to highlight the progress of automation in one aspect of your business you would notice that internal teams come up with certain use cases they have been struggling with and that becomes your path to digital transformation.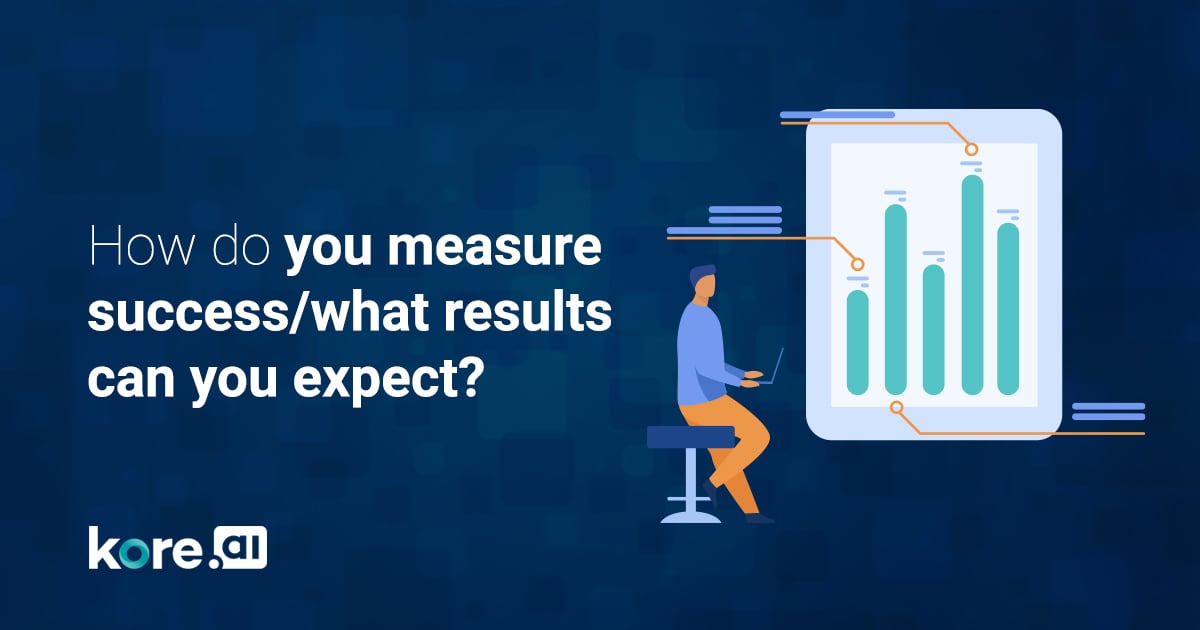 With the aim of developing intelligent business process modelling, automation is a strategic priority for every organization. The aim is to improve both productivity and accuracy. In this context, success is to be defined dynamically based on how quickly and effectively it can be adopted and the effect on consumer experience. As very eloquently put by Signify, "In three years it can be about automating your automated work".
You should look at the adoption rate, containment rate and qualitative feedback from users. How effective was your virtual assistant containing the customers without disconnecting or transferring them to a live agent is imperative.
We can use three adjectives to define success: simplicity, effectiveness and customer satisfaction. In three years you should be able to expand to other business lines which are not in production today. Improved productivity from business users and accuracy of data are other key metrics. Another significant measure of success is if you continue to stay excited when you start automating through the next couple of years. If your colleagues see the value and are driven to adopt the technology or adopters are excited for more, it becomes a success metric.
The PNC and Signify deployment process clearly highlights the journey for every enterprise from discovery of the Conversational AI technology to success in the deployment of use cases. Whether you are at an exploratory, evaluation, adoption or even at the scaling stage of your conversational AI journey, we hope that the discussion presented here, the experiences and viewpoints shared would be useful to you. We invite your questions and experiences around conversational AI project implementation.
With Kore's Virtual Assistant platform, large organizations are automating up to 80% of routine business interactions, reducing operational costs to enhance customer and agent experiences. Reach out to us if you have a specific usecase to discuss.
Request a Demo of Kore.ai Products
and Solutions

How PNC and Signify Win at Customer Experience with Conversational AI