Simplify with the Crawl - Walk - Run Approach to Intelligent Virtual Assistants
Replacing or enhancing your IVR system with a conversational AI platform, is an excellent option to implement AI for customer service to greatly improve the customer experience. Your call center or corporate auto attendant may have several integrated systems to provide voice and digital channels for customer services. We can improve the odds of a successful intelligent virtual assistant (IVA) rollout with a crawl - walk - run approach by limiting the scope of the use cases and channels that your new IVA will replace. This approach reduces complexity by allowing your AI implementer and your IT team to focus on one section at a time.
As a Call Center or Customer Service leader, you're maintaining customer satisfaction measured by CSAT or NPS(net promoter score), while fighting several obstacles. Intelligent Virtual Assistants (IVAs) seem to offer the solution to low call center staff levels caused by attrition or staffing shortages. These highly capable conversational AI platforms can reduce customer frustration caused by antiquated IVR(Interactive Voice Response) systems that tell customers to press "1" for hours of operation, and press "9" to hear a long menu of confusing options. Conversational AI chatbots can also reduce stress for your call center agents caused by repeatable, often low-value customer password resets or account balance requests or replace lost credit card requests.
Replacing Outdated IVR Systems
Contact and Call Centers often have outdated traditional IVR systems. When customers are frustrated with these IVR systems and their experience is poor as a result, many companies decide that it's time to invest in conversational AI technology to provide IVAs. These IVAs understand customer sentiment and multiple intents which allows the customer to create their own interaction path and dictate the interaction journey that makes best sense to them. Customer sentiment is whether the customer is calm or frustrated with the way their issue is being solved. With Intelligent Virtual Assistants, if the system detects that the customer is upset, then it may transfer the call or chat session to a human agent who can understand the issue better.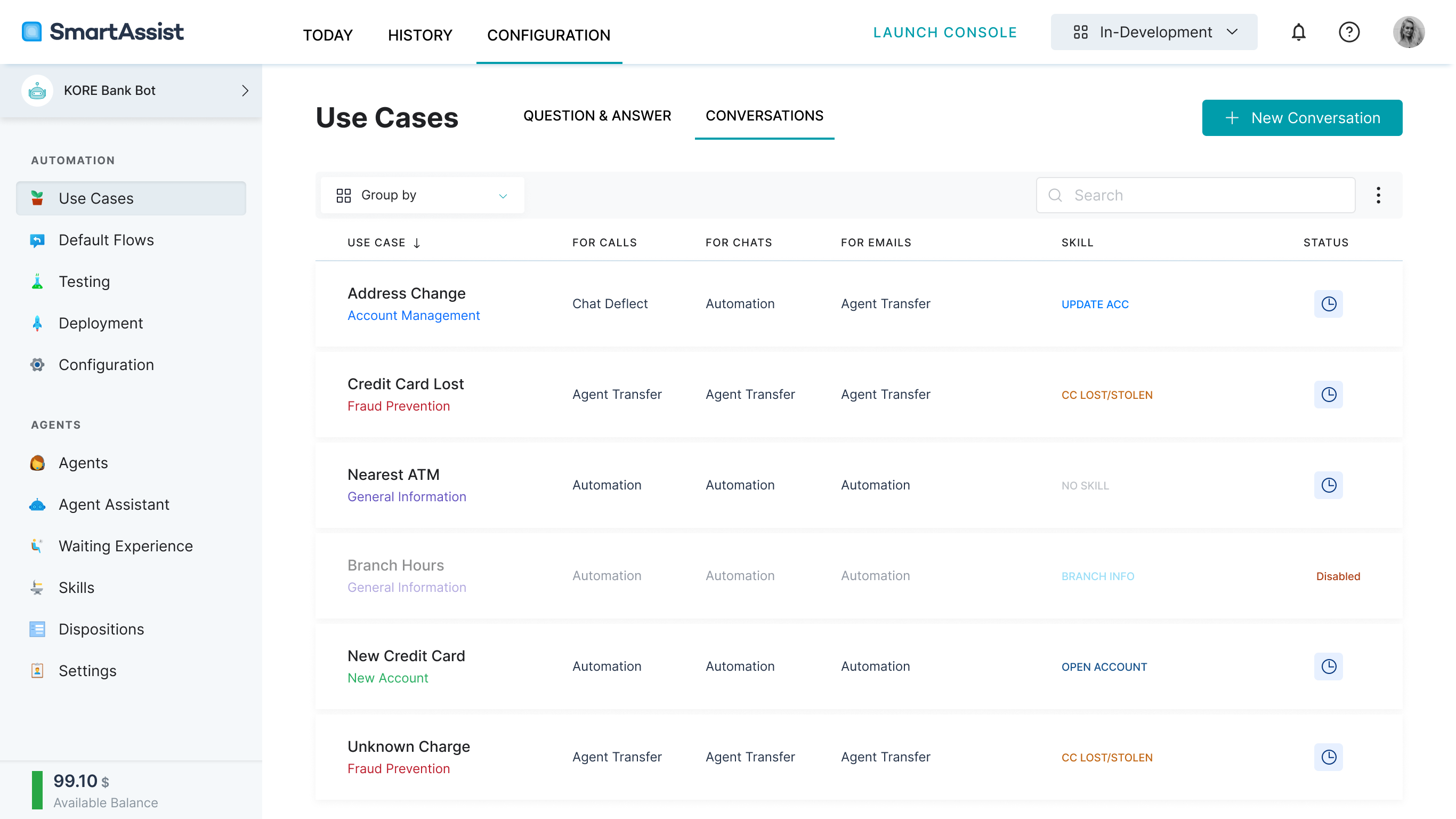 Conversational AI VS Your Old IVR System
Interactive Voice Response (IVR) is an automated phone system technology that allows incoming callers to gain information through an interactive voice response system of pre-recorded messages without having to speak to a human. Callers use menu options with touch-tone keypad selection or speech recognition to interact/transact, to ask questions, complete tasks or have their call routed to specific departments.
There's a rumor that IVR or automated assist attendants were designed in 1985 by some engineers in a back room and then deployed. Traditionally, IVR systems were designed poorly and mostly to deflect calls for the contact center as almost a call avoidance system. People would configure these IVRs into what ended up being a labyrinth that a customer would struggle to get out of. The dreaded "IVR Loop"! This is why your customers get frustrated and rapidly press "000" on their phones or start shouting "operator" into their phones.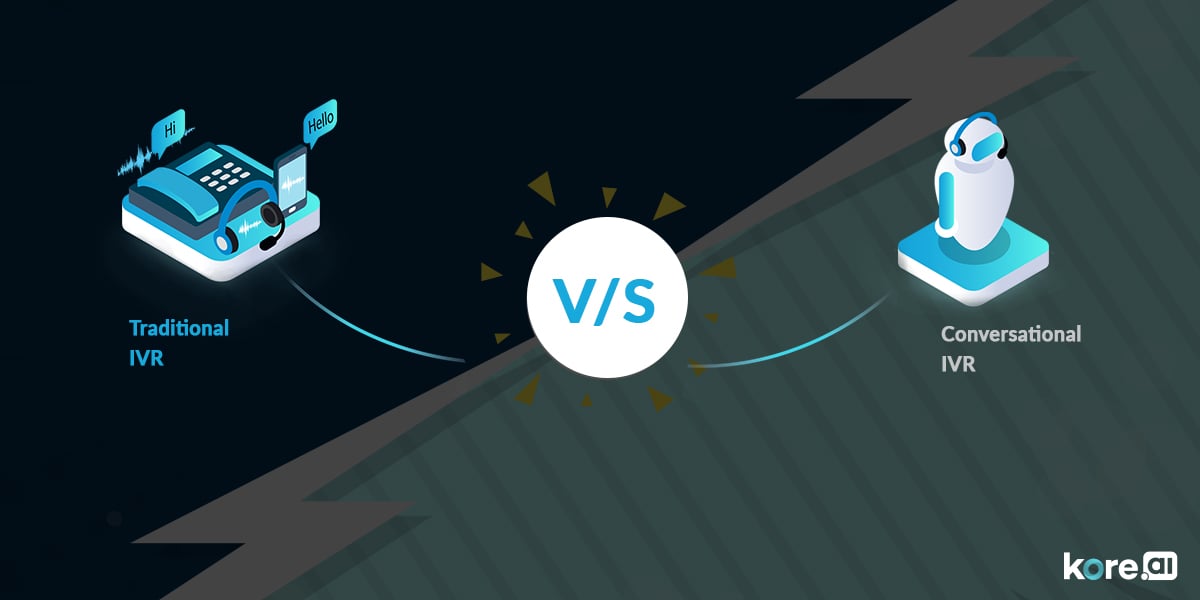 Today's customer-centric companies realize that in order for them to remain competitive in the age of the "always-on" consumer, they need to deliver a differentiated experience while also balancing the realities of costs.
Call centers also realize that they've got a dated IVR that is blocking their ability to reimagine the customer experience, but they also have a limited budget. They can't afford to just completely rip and replace the entire IVR.
If you manage a call center, you don't have to completely replace your existing voice environment or infrastructure. Kore.ai IVA solutions can sit alongside your existing Genesys IVR, or Avaya voice system. The Kore.ai IVA solution can sit in front of almost any existing IVR system to augment the overall voice experience. After building and helping customers get used to one new customer service channel, everyone in your team will be more skilled at rolling out the next channel or set of use cases. This is the value of using a gradual or crawl - walk - run approach to implementing AI-powered assistants for customer service.
Start with Digital Customer Service Channels and Add Voice Later
Most companies don't have a strong digital channel strategy today. They have a website or they've got a basic chatbot but they see it is somewhat limited.
They want their customers to be able to engage with them over a variety of different channels. Most contact centers start by adding IVAs for basic web chat and then eventually add additional channels like WhatsApp, Facebook Messenger, SMS and others as they become more proficient in AI technology and the chatbot platform tools. They can also add voice channels later.
Intelligent Virtual Assistant Use Case Example
For internal IT support centers, some common use cases include password resets, requesting a software install or opening a ticket to report an issue. These requests can all be fully automated.
For example, Gartner found that between 20%-50% of all IT help desk calls are for password resets, and range from 2-30 minutes to fix. While Forrester Research stated that the average help desk labor cost for a single password reset is about $70. With the high volume of password resets each month, this routine task costs both time and money.
In many instances, the contact center leaders are saying, "how do I deflect some of these calls and solve the needs of our internal employee IT constituents, without incurring additional costs?". Intelligent Virtual Assistants can automate most of these IT support tasks and save money versus the $30-70 per call when a live agent handles that issue.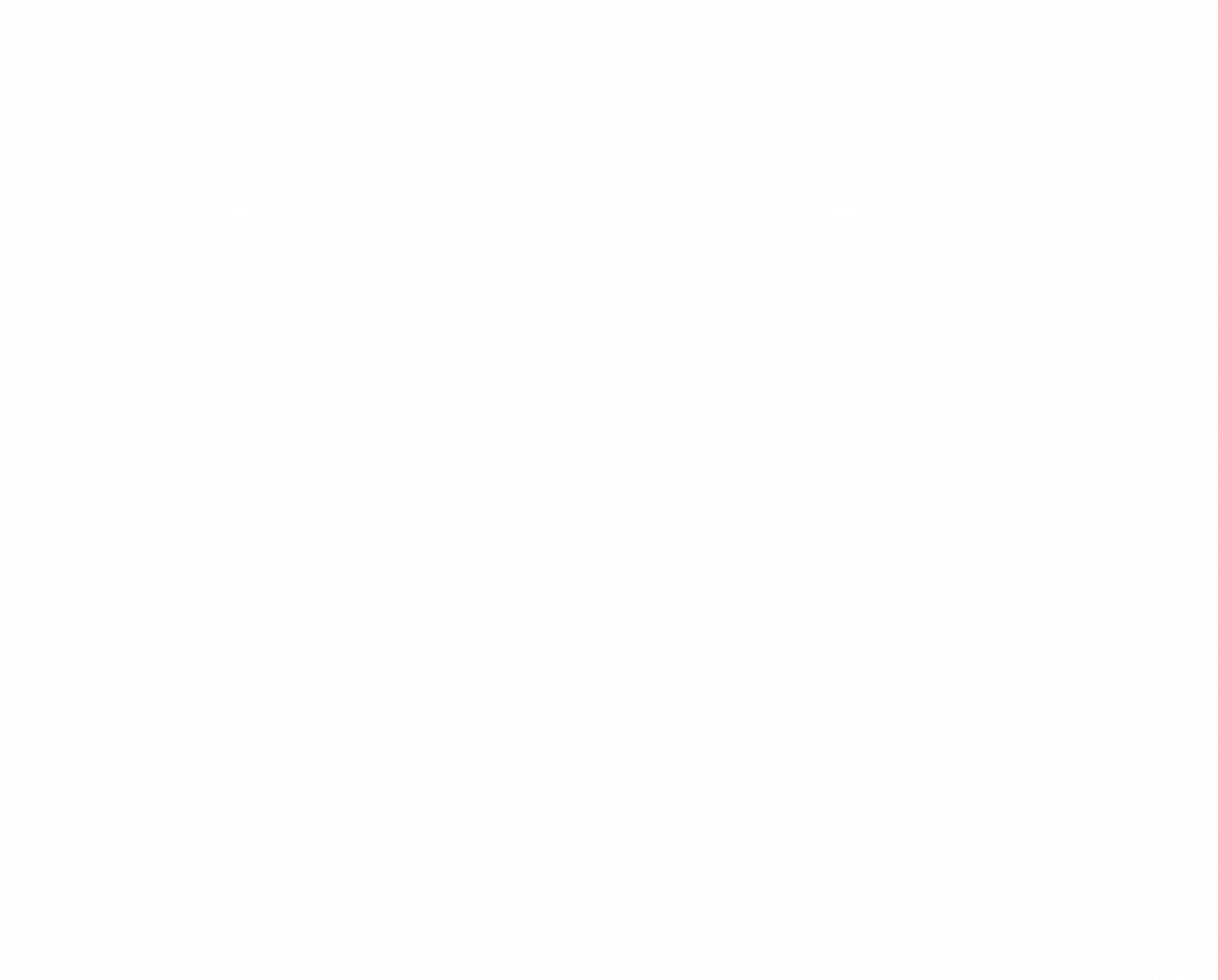 Why Do Call Centers Avoid Implementing Conversational AI-powered IVAs?
Many call center managers think it will add too much complexity that they do not think they can take on or they don't think Intelligent Virtual Assistants are affordable. They immediately assume that it requires an army of developers. That's because platforms like Google Dialogue-flow, Amazon Lex, and other platforms are heavy development dependent platforms.
The Kore.ai platform is specifically designed for non-technical users. If you have technical skills, that's great. You don't have to be an engineer or IT developer to actually build an app on the Kore.ai conversational AI platform. The Kore.ai no-code platform allows you to build and manage the IVA system yourself.
START YOUR FREE TRIAL
The other barrier is the belief that customers or employees won't adopt or use the new chatbot system. They may have previous poor experiences with basic chatbots that left them frustrated. This is where IVAs are different because of the intelligence that comes by leveraging conversational AI. Adoption really starts with marketing the IVA internally, especially for internal use cases. There's a marketing element that needs to happen internally.
Marketing the Intelligent IVA to Customers
For call centers, their biggest worry is that the Intelligent Virtual Assistant is not going to be adopted by customers because they do not find it useful or intuitive. There's an educational component that needs to go along with it.
You've got to market it. And you've got to start small. You can't start an IVA system that solves every possible problem. Instead, tell your customers or even your internal constituents, "we've deployed this IVA. Here are the five things you can ask it to do for you." Then analyze and integrate to improve the IVA experience and add more use cases over time.
Start Your Conversational AI Program with Specific Use Cases
You can start with very specific use cases. If you serve IT customers, then you can begin with IT service cases like requesting a password reset.
If you're serving a bank or credit union you may start with four things you can do. You can get your bank statements, you can set a bill payment, you can check your card balance or you can request credit increases.
Avoiding Disruption of Your Contact Center Systems
The next factor call center leaders want to see is whether the new AI chatbot can integrate smoothly with existing voice or digital systems and databases. In the banking vertical, for example, we need to work closely with existing Jack Henry, FSI, and Fiserv banking platforms. The Kore.ai conversational AI platform comes with connectors for all common banking platforms built in. This makes it easy for you to get up and running in just under three weeks with the goal of solving five to ten basic customer intents.
What are the Advantages of Implementing an Intelligent Virtual Assistant platform?
There are several advantages to enhancing your IVR with conversational AI. Contact centers that implement the Kore.ai conversational AI platform typically see reduced costs for live operators, increased call volume handling and better customer satisfaction. There are several ways that the IVA platform can reduce costs and increase ROI.
The automated IVA is available 24/7 for customer self-service at far lower cost than a human contact center agent available outside of business hours.
The conversational AI can handle each customer service call faster than a human agent. This translates into lower AHT (average handle time) with more productivity for each dollar spent.

IVAs handle simple customer service calls with fewer mistakes than human agents to eliminate expensive rework of the same problem. This means more issues are resolved with one call, so that First Call Resolutions increase.

Negative call metrics such as Average Time in Queue and After Call Work Time will decrease.
Success Factors to Measure a Conversational AI Initiative
Call Deflection Rates: You used to get 100,000 calls a month into the contact center that went to call center agents. After implementing the Conversational AI IVA system, the call center agents are seeing 80,000 or 90,000 calls. Now the contact center leaders realize, "I just took 10,000 calls away from my agents." This reduces live agent associated costs and agent stress, which is the largest cause of call center agent attrition.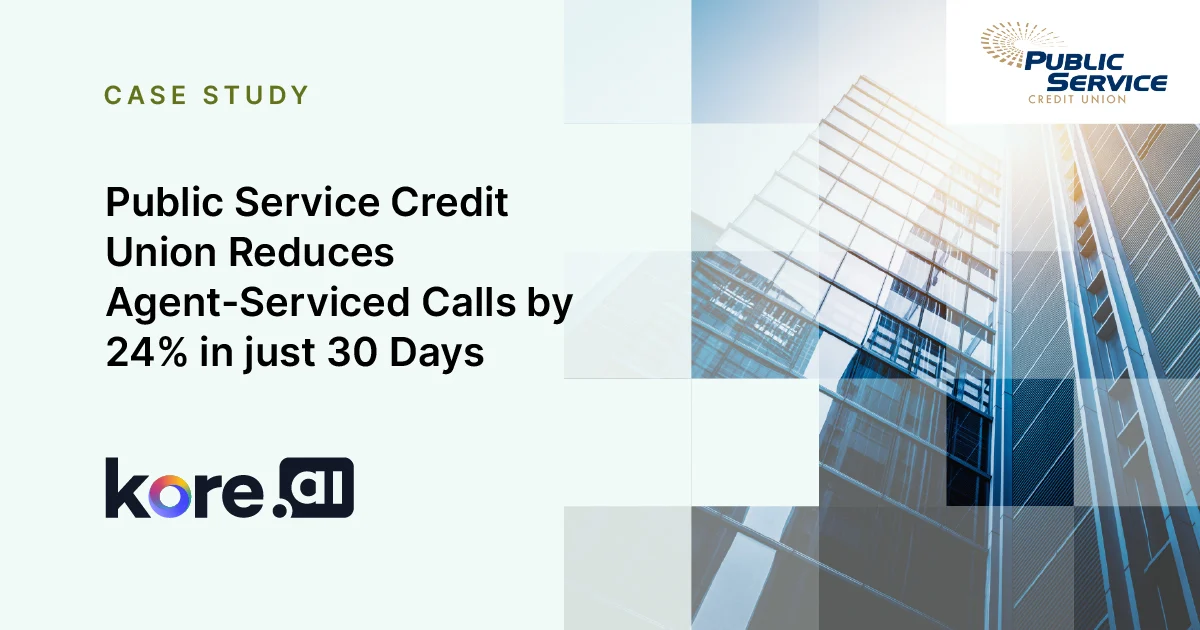 This is exactly what happened with the Public Service Credit Union of Michigan. PSCU has about 33,000 members and offers various banking and financial related services. As the credit union grew they faced increasing call volume of 8500 to 10,000 calls per month to their call center.
With a limited budget they had the need to automate customer service calls. By implementing the Kore.ai conversational AI platform, they diverted 2000+ calls each month to self-service, leaving roughly 6,000 calls each month for live agents. Each call defaults to the IVA at the start of the call. If the customer asks for a live agent, the system routes the call to a human. This new system has a success rate of 70% for the IVA, while saving money for PSCU on each call.
Most customers are happy to use chatbots to solve an issue where it's available through text messaging, a website chatbot, or over the phone. For more complex questions, customers may feel they want a live agent. The Intelligent Virtual Assistant can seamlessly transfer to the live agent after two failed attempts to help the customer or immediately if the customer asks for the live agent.
By using the incremental Crawl - Walk - Run approach to implement IVAs, you allow your tech team and employees to learn the system by implementing one section at a time. The lessons learned in implementing the digital chat system, can then be applied in implementing the next section involving voice IVAs, for example.