Enterprises are constantly exploring efficient ways of delivering the best possible customer service. This has led them to experiment with a variety of options - first with human agents, then IVR (Interactive Voice Response), and now AI-powered chatbots.
Whatever the channel, phone calls remain the most efficient and immediate means of reaching out to businesses for service resolution or inquiries. But high call volumes have necessitated enterprises to innovate automated answering systems called IVR. With the advent of chatbots now, conversational IVR is shaping up as an extremely efficient way of guiding the customers through a tree of menus without any confusion.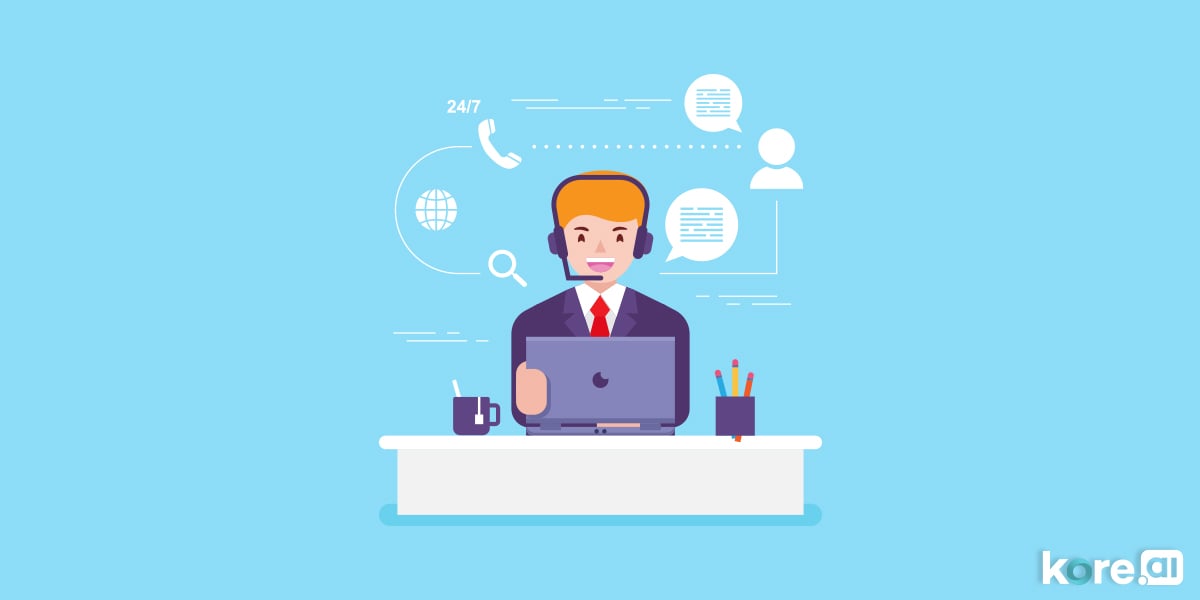 A traditional IVR, which is designed with a menu flow, confuses and may even irritate customers trying to speak with a live agent. But conversational IVR with NLP, AI, and Machine Learning takes IVR to the next level by enabling more personalized and human-like conversations. Instead of giving them a maze of options, conversational IVR makes the process of talking to a live agent easy.
Traditional IVR vs Conversational IVR- What's the Difference?
Traditional IVR systems allow customers to use basic voice commands such as "yes" or "no," whereas conversational IVR lets people reach out with their inquiries in simpler language and complete phrases. Customers can describe their issues or concerns in their own words and conversational IVR can recognize the intent of the queries and provide customers with a more human-like interaction.
A conversational IVR can learn from the conversations. For instance, when a customer says something that a conversational IVR doesn't understand, it is flexible enough to guide the customer to a live agent. So, the next time it encounters a similar query, the system will require less intervention and eventually be capable enough to handle a variety of tasks on its own.

Why Businesses need Conversational IVRs now?

Conversational IVR enables a more flexible experience for customers, who aren't bound to a specific scripted flow. These advanced IVRs are more convenient to follow and better at guiding customers toward self-service type solutions instead of any intervention of the live agent. Not only does this maximizes employee productivity and save businesses on reducing customer churn, boost brand perception, and staffing costs and ultimately customer retention, but in a best-case scenario, it makes customers happy to get fast personalized responses.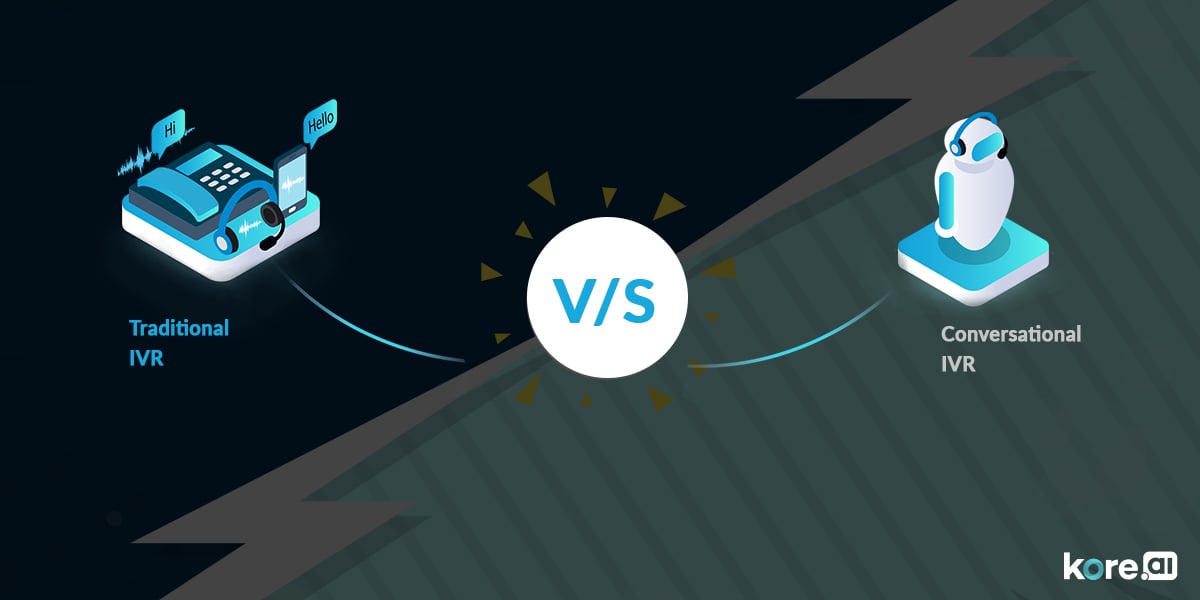 Conversational IVRs are can reduce live agent call volume by half, with similar potential figures for improvements in the accuracy of call routing and customer satisfaction – navigating long menus and waiting through long wait times isn't an experience any customer wants. On the contrary, millennial customers expect more than ever to receive fast support and from engagements that are as simple as possible.
| | |
| --- | --- |
| Traditional IVR | Conversational IVR |
| | |
| | |
| Complex logic required to identify multiple intents in a single utterance | Customers can give as many numbers of intents in a single utterance |
| Intent Detection scope is limited | |
| | |
| More Average Waiting Time | Less Average Waiting Time |
How conversational IVR can transform your customer experience and help you to:
Decrease call center costs through seamless integration and improved call resolution and deflection
Achieve greater efficiency through improved agent utilization.
Increase customer satisfaction – leading to improved customer loyalty and NPS scores
Decrease time to serve per customer and serve more customers in less time
Enable customer self-service and deliver consistent experiences across channels
Reduce customer churn, improve brand perception, and handle volume spikes with ease
Conversational IVR for Better Customer Service
Going from a traditional siloed IVR to conversational IVR marks a positive impact on customer experience. It's an ongoing opportunity to maximize the call center efficiency gradually improve call routing and customer satisfaction.
To enhance your understanding of Conversational IVR and how Kore.ai can help you improve customer experience in contact centers, watch our latest webinar "The Journey from Traditional IVR to Conversational IVR".