The webinar presents you an opportunity to hear from industry experts about the potential benefits of automation in banking, and how leading global banks are leveraging the power of AI to reduce customer service costs.
Banks that adopt conversational banking will steal a march over others, especially where it matters the most: creating new products and service offerings, empowering customers with digital technologies, or boosting profitability.
But what is the best way to leverage chatbots for banking? Kore.ai's webinar, Harness the Power of AI Chatbots and Ride the Digital Wave to Conversational Banking, specifically targets this subject. Being organized in partnership with Avenir, it will present use cases on how chatbots can help transform traditional banking.
If you haven't yet registered for it, here are the top 5 reasons we think you should, and learn how artificial intelligence (AI) is catapulting the banking industry into the digital age.
#1. Chatbots transforming customer service experience in banks
As more consumers engage with brands through multiple digital channels, customer service practice is assuming a new dimension and undergoing major transformation. Chat and instant messaging has become the preferred channel for people to communicate with companies.
AI-powered chatbots are fast catching up because of their ability to understand human conversations and emotions, and deliver highly personalized, conversational experiences to customers.
The global banking sector will be the biggest contributor to AI market spend, accounting for 20% of the nearly $50 billion that will be invested worldwide on cognitive systems and AI by 2020, according to market research firm IDC.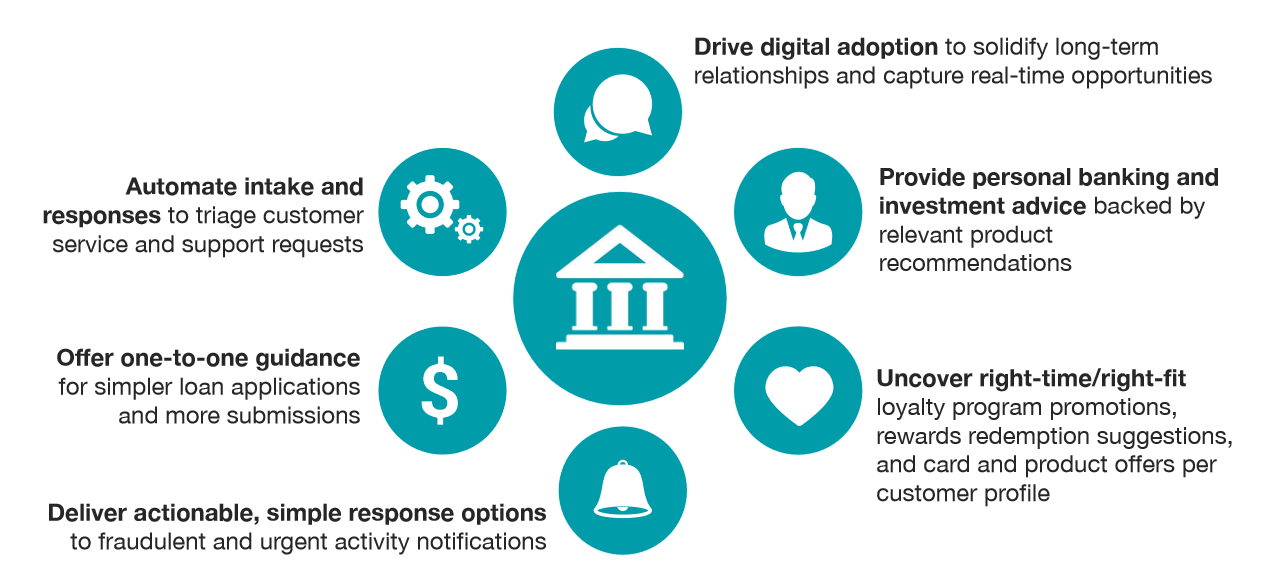 #2. Learn how leading banks take advantage of AI bots
The webinar presents you an opportunity to hear from industry experts about the potential benefits of automation in banking, as well as learn how leading global banks are leveraging the power of AI to reduce customer service costs and deliver superior customer experience.
You get to experience a hands-on demo on how one of the leading banking platform vendors took advantage of our enterprise-grade, secure, scalable and compliant AI-powered chatbots platform to empower their customers. Also, learn how to manage bots throughout their lifecycle.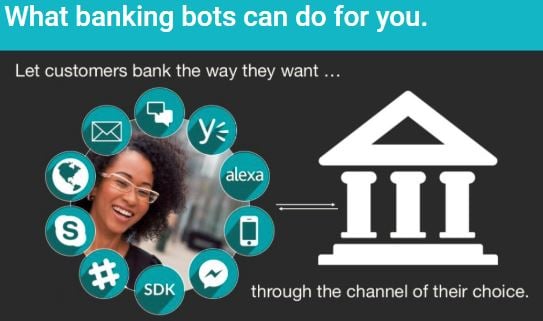 #3. Kore.ai chatbot platform is adopted by global companies, appreciated by analysts and adored by partners
Kore.ai is a preferred conversational AI partner for Global 2,000 companies across the world. It provides an enterprise-grade, end-to-end conversational AI platform available on-premise/cloud for building secure, smart, conversational and quick-to-market bots. Its proprietary, multi-pronged Natural language Processing (NLP) engine delivers comprehensive natural language capabilities with superior accuracy. Kore.ai also partners with leading ISVs and global system integrators across the world helping companies meet their business objectives and digital transformation needs leveraging the power of enterprise chatbots.
Kore.ai is recognized by global analysts and has been positioned as a leading vendor in Gartner Market Guide 2018 for Conversational Platforms, and has been cited as one of the 'Top 5 Innovators in Conversational AI Software Platforms Space in 2018' by IDC.
#4. Kore.ai empowering banks in their digital growth story
Kore.ai works with several Global 2000 companies and leading banks and help them automate their work, lower operating costs, increase productivity, deliver superior customer service with AI-powered chatbots.
Chatbots built on Kore.ai platform are enabling global banking majors to automate their operations, reach more customers, provide a more friction-free banking experience, and streamline and optimize digital services.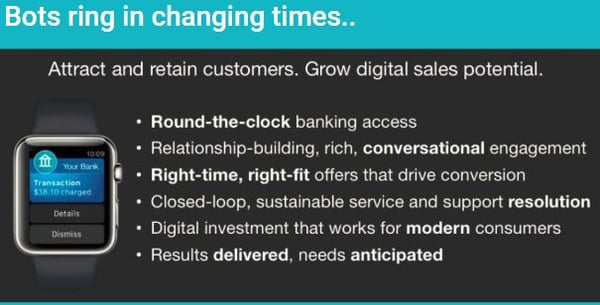 #5. Hear from the experts
Prasanna Kumar Arikala (Chief Technology Officer at Kore.ai): A passionate technologist with over 19 years of experience in software product development, engineering and technology leadership. As Kore.ai CTO, he is responsible for leading product development, drive innovation and technology strategy.
Mondweep Chakravorty (Advisory Board Member at Avenir Digital): A seasoned professional with over 14 years of proven experience leading and delivering IT transformation programmes across diverse organisations.
Sairam Vedam (Chief Marketing Officer at Kore.ai): A seasoned marketing leader, he has been awarded by BBC Knowledge and CMO Asia as the greatest marketing influencer of 2017. He has worked with software industry's top thought leaders, CEOs and CTOs of billion dollar companies, Silicon Valley based first generation entrepreneurs with multi-exit track record, building billion dollar businesses.
So register now for the free webinar scheduled for Date: 26th July, 2018, Time: 4:00 PM BST / 11:00 AM EST.
It's also an opportunity for us to learn from you and your peers in the industry.