By 2020 Fintech chatbots will become the norm as consumers will control 85% of the total business partnerships with banks through AI-powered chatbots: Gartner
Rising customer expectations, decline in customer satisfaction and loyalty, and increasing operating costs are some of the biggest challenges the banking industry is facing right now. In a world driven by competition, banks can't afford to lose customers because of poor customer experience. So what's the way out?
Artificial intelligence (AI) powered chatbots are demonstrating that there are ways banks can their improve their overall efficiencies - by replacing human intervention to a great extent, and thus reducing the time to deliver services and increasing productivity.
A Gartner report suggests that 85% of the total business associations with consumers and banks will be carried out through fintech chatbots by 2020.
A research by Juniper, meanwhile, also predicts that chatbots will deliver a cost saving of over $8 billion per annum by 2022.
Whatever be the case, banks that resist digital transformation are expected to be punished by their customers, seeing up to a 35% erosion in profit margins; while those that ride the digital wave by creating new product and service offerings and empowering their customers with digital technologies, will see the opposite — a more than 45% growth in profitability.
Global banks are embracing AI as part of their digital strategy
AI and chatbots are fast becoming a critical part of digital strategy in the global banking industry. Global banking leaders like Bank of America, JP Morgan, American Express, Capital One and many more have adopted chatbots into their business operations to boost customer engagement and experience.
Banks are leaving no stone unturned in leveraging the strength of AI, the popularity of messaging apps, and the convenience of conversational interfaces like chatbots to redefine relationship banking. With chatbots in action, banks are able to largely automate all repetitive and mundane tasks, which are time-consuming and hugely impact a department's performance.
Banking leaders today are envisioning a transition to 'conversational banking', with AI-powered bots as new age customer service agents, for reducing overall turnaround times and operating costs. Leading banking and global financial institutions are evaluating the viability of deploying chatbots for varied objectives.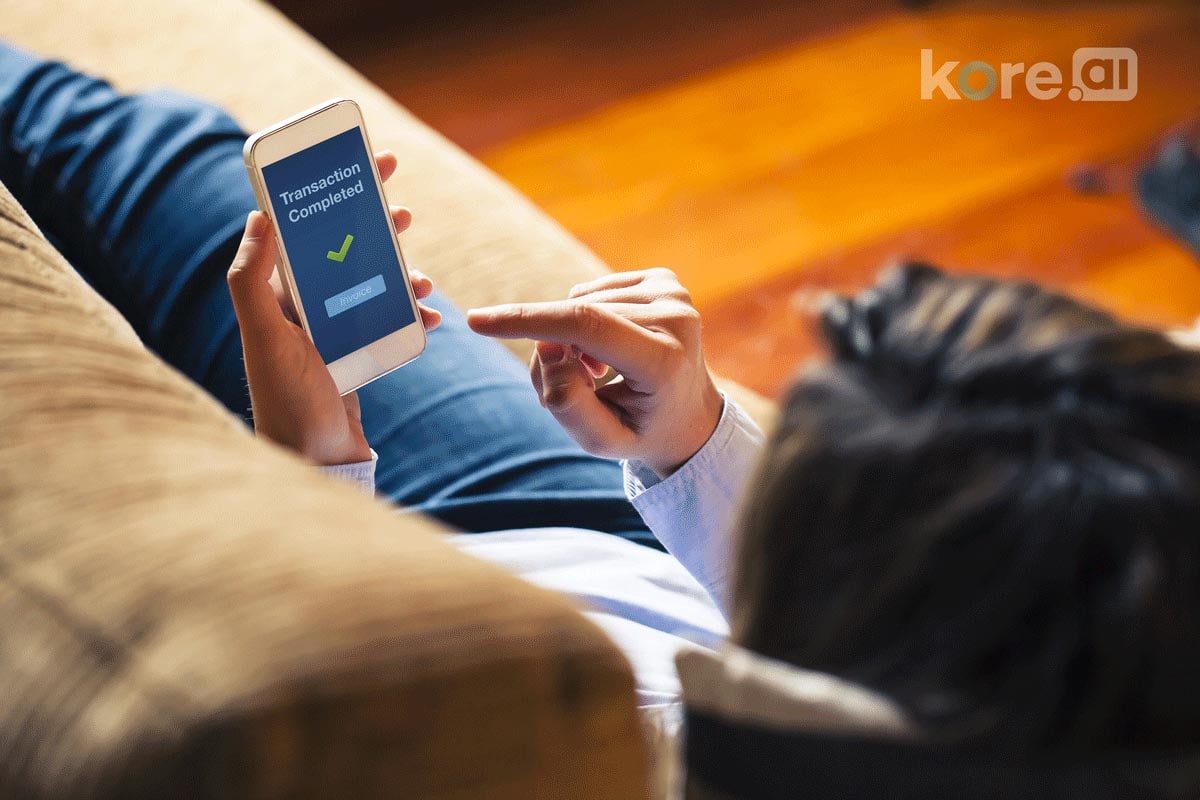 5 ways how chatbots can improve customer service experience in banking:
1. Boost to personal banking
Customers have high expectations from banks when it comes to personalization. Introduction of chatbots can significantly reduce paperwork and waiting time, and improve customer experience. Chatbots can also help customers check their account balance or simply ask for a statement of transactions. Customers can have a quick view of their earnings and expenditure from previous data.
Banks can drive growth with personalized approach to customer services. Chatbots can reduce human intervention in tasks like resolving queries, updating Know Your Customer (KYC), and providing information on new schemes. Using chatbots, banks can resolve customer queries in the shortest period and at the same time not giving an impression to customers that they are interacting with a machine.
2. Power of automation in customer service
Chatbots are not just a powerful tool to help your customers, rather they are widely recognized for their role in fraud detection, data analysis, and data capture. Chatbots play an extremely critical role in prevention of frauds in banks and other financial institutions. Bots usually can share automatic notifications about any transaction to the user and keep them updated about their account activities in real time. Bots are trained to understand a customer's pain points and requirements, and provide assistance to them as and when required.
Not only that, AI-enabled bots can analyze various customer grievance data and help the banking authority to address issues of customers dissatisfaction, as well as provide crucial insights and suggest actions to improve services, customer satisfaction, and product offerings.
3. Provide better customer feedback
Banks can improve their customer feedback process with intranet-based chatbots in place. Employees can gather insights from different branches while the management can initiate corrective measures for improving operational efficiencies. This provides a win-win situation for both employees and banks in gaining meaningful insights and improving productivity.
4. Personalized marketing to customers
Banks have a wide range of products and services for customers. But not all products and services have the right takers. To resolve this problem, banks can deploy chatbots to deliver personalized offers based on customer data. Delivering the right personalized offer at the right time can increase overall conversion rates by 25%.
5. Increase employee productivity
Not just customer-facing services, banks can use chatbots to assist employees in applying for leave, accessing personal and payroll details, updating contact information, reviewing timesheets and many more. This will reduce human intervention to a great extent, and enables employees to better utilize their work hours for improving productivity.
There's no doubt chatbots are a powerful disruptive tool that can increase customer satisfaction and decrease the service costs for banks across the board. Chatbots are trained in a manner that won't let your customers feel like they are interacting with a machine, while resolving any queries in the shortest possible period, that too flawlessly.
Hope you liked reading this article. Learn more about the nitty-gritty of chatbot implementation for the banking sector by downloading our Executive Brief.