By Aleisha McKeeby, Solutions Marketing Manager
No matter how often technology shifts the way business is done, at the root of every transaction will remain one person seeking to fulfill an individual need. It's still savvy, good old-fashioned business to take these customer relationships seriously.
Why does automated self-service fail so frequently? You simply can't resolve each unique customer issue by setting up an assembly line of keyword or click-triggered responses. Since the conversation only flows in one direction, it distances you from the customer and steers you from "the customer is always right" and into "the customer is…about to lose interest." Engagement continues to be critical.
It's About Who You Know (and Where They Go)
To provide the best customer service, business leaders need to do more than provide blanket responses to a faceless customer base. You need to start seeing your customers as individuals and discovering them in their natural environments instead of forcing them to come to you through potentially disorienting channels.
"Sixty percent of customers interact through multiple channels irrespective of device and location." [Conversational Commerce Changes the Customer Service Conversation]
The solution would be a broadened ability to reach customers by monitoring a variety of channels and contacting customers at optimal times – and it's on the way.
Accessibility of Self-Service. Sensitivity of Face-to-Face Conversation.
Technology simplifies processes by prioritizing availability. Today's customers don't just want answers, they want answers now, and they don't always use the same words to ask the same questions. Add in the complexities of how they communicate – via texting, social media, and mobile apps – and you discover their demands extend further. You need to reach them through the right channel.
Fortunately, this more authentic personalization tactic has arrived through the latest advancements in Natural Language Processing and evolved chat bots. Interacting with a bot makes talking to a company feel as engaging as a chat with a real person. It combines the accessibility of self-service with the sensitivity of face-to-face conversation. It's the missing link that truly connects you with your customers.
Bots Make Conversational Commerce More Than a Talking Point
The movement toward personifying commercial interactions is called conversational commerce. Bots are positioned to give momentum to this movement by boosting human-to-machine communications. Advanced bot technology works to address each of these items from a customer service wish list compiled by customers in a recent survey.
Here's what customers want:
Phone Systems that Can Understand Them and Provide Navigation to Answers, 42%
A Better Way to Search for and Find Information on a Vendor's Website, 37%
Proactive Customer Service Systems that Anticipate Needs, 28%
Virtual Assistant Technology to Advise Them on Customer Service Issues, 19%
Here's how bots grant each wish:
Bots cross channels to take actions based on conversational prompts. They stay with the customer and speak in your customer's terms.
Bots are available to access information at any time. They can translate complex search queries with a broader vocabulary and give better direction by refining the search.
Bots can read customer emotion. They can sense if a customer grows frustrated to reroute to a customer service agent. They cross apps to accomplish tasks associated with a single request to fully address customer needs faster than ever.
Bots offer direction. They are always accessible with access to a broad base of information, so customers have a personal assistant who can meaningfully help them resolve issues 24/7.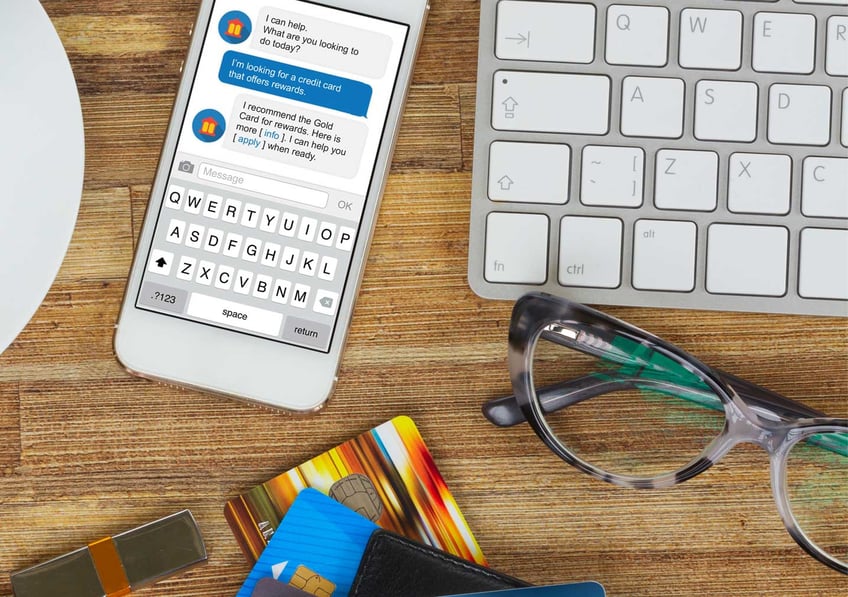 The extra effort that used to be known as "service with a smile" becomes digitized finally by personalization that goes beyond plugging a name into an existing conversation. With bots, new conversations about your business will start every day, and these talks will be a driving force that keeps customers coming back.
To learn about some of the most common enterprise chatbot use cases, access our Top 30 Use Cases guide.