Today's businesses do not confine themselves to one location or demographic. They could potentially acquire customers from every nook and corner of the world. For instance, a company established in Seoul earns millions of customers across the continents, and similarly, an app developed in Silicon valley tops the download charts in Korea.

A successful business strategy always puts the customer first and provides memorable experiences. AI-powered virtual assistants build natural interactions with the customers. They harness the power of Machine Learning and Natural Language Processing to understand the user queries and assist with an efficient resolution.

Many factors impact a virtual assistant's success; it includes what, when, where, and how the VA is available for the audiences; that said, the language of communication is the most critical.
"74% of consumers are likely to make a repeat purchase if the after-sales service is offered in their language. - ICMI & Lionbridge"
Multilingual is the Future
Brands choose to provide multilingual services to improve user engagement and brand loyalty. Virtual assistants are the most promising option for communicating in various languages. Thanks to the new-age conversation AI platform, assistants are easy to build, deploy, and maintain.
The performance of these assistants primarily depends on the quality of training provided. An efficient AI model requires minimum training to deliver a better outcome. There are numerous models available for the English language, but we have seen very few for the Korean language.

The model that works for English or other Latin languages does not perform in the case of Korean. The script, words, sentence formation and word boundaries are different for both. There is a need for an exclusive Korean language model to interact with end-users, understand their queries and respond accurately.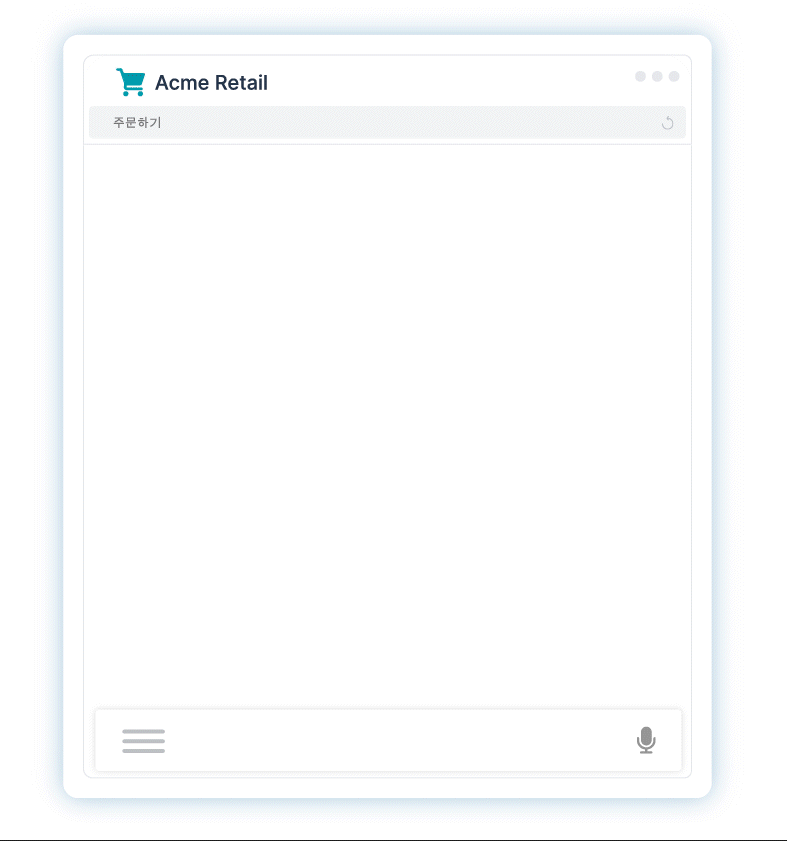 Proven Excellence
Kore.ai is a Leader in Gartner® 2022 Magic Quadrant™ for Enterprise Conversational AI Platforms. The no-code platform currently supports conversations in 100+ languages, including Korean. The team at Kore.ai has realized that the existing methods of applying word-based tokenization, and model training with words(Bag of Words) were ineffective.

Kore.ai's data scientists performed extensive research to understand the words, boundaries, and rules. We have used this information to build an Intent Classification Neural Network for the Korean datasets. It handles conversations in the Korean language with higher accuracy. We did a benchmark on the KLUE dataset to evaluate the network's performance. The results are on-par with other Pre-trained Language Models (PLMs) on the same dataset. Here are complete details -
Benchmarking
For the purpose of the benchmark, we have used a KLUE: Korean Language Understanding Evaluation dataset. Within that, we have used dev data for testing in this experiment.
The Topic Classification dataset of KLUE has

45679 training sentences, the label pairs

9107 dev sentences, label pairs

All of these sentences are annotated with a label.
Tests and Results
The custom network developed by Kore.ai's data scientists for handling Korean intent classification has proved to be the best with state-of-the-art results.
The baseline provided by KLUE has around 86% accuracy

This model is trained with 64 batch sizes, 20 epochs, 1e-5 learning rate

Training took around 80 minutes of time

The test for 9,100 sentences took around 86 seconds on GPU

7,635 were predicted correctly out of 9,107 dev sentences which are 83.8% accuracy
Detailed Metrics
| | | | | |
| --- | --- | --- | --- | --- |
| Intent | Count | F1 | Precision | Recall |
| 사회 | 3701 | 0.8530579825 | 0.8705755201 | 0.836232 |
| 경제 | 1348 | 0.8107686305 | 0.7707715134 | 0.855144 |
| it과학 | 554 | 0.7506702413 | 0.7581227437 | 0.743363 |
| 생활문화 | 1369 | 0.8382193268 | 0.8458728999 | 0.830703 |
| 정치 | 722 | 0.7974772249 | 0.7880886427 | 0.807092 |
| 스포츠 | 578 | 0.9055973266 | 0.937716263 | 0.875606 |
| 세계 | 835 | 0.8610936518 | 0.8203592814 | 0.906085 |
| Overall | 9107 | 0.838366092 | 0.838366092 | 0.838366 |
These results yet again prove that when it comes to ML and NLP intelligence that's tightly integrated with no-code tooling capabilities, the Kore.ai XO Platform remains unparalleled. The end-to-end platform allows enterprises to design, test, train, deploy, manage and analyze intelligent virtual assistants. It is ideal for those looking for a secure, extensible and scalable platform to develop virtual assistants and process assistants for every use case.
The productization allows business users or citizen developers to optimize experiences without writing a single line of code. Build once, configure different languages and deploy it to 35+ voice and digital channels. More than 200 Fortune 2000 companies trust Kore.ai's experience optimization (XO) platform and technology to automate their business interactions for millions of users worldwide to achieve extraordinary business outcomes.