Expanding your contact center can seem nearly impossible to scale - especially with high agent attrition and low customer satisfaction. With the nonstop pressure to resolve large call volumes, constant agent turnover, and the difficulty of making outdated technology work, many contact centers are not set up for growth.
With growing customer expectations, a successful contact center has to deliver personalized experiences that meet customer needs — and manual processes alone won't cut it. Automation is vital for any call center that wants to expand.
Many companies are turning to Conversational AI as a solution to these challenges, allowing for scalable and personalized customer service at a fraction of the cost. This is because Conversational AI creates a better customer experience at scale by using technologies like machine learning and natural language processing to create meaningful human-bot engagements. These AI native applications are able to understand and respond conversationally to customer inquiries in real-time and are built to intelligently enhance user experience through voice and chat platforms.
Conversational AI is enhancing the customer service experience for both businesses and customers alike and allows for more efficient and personalized interactions, ultimately leading to an increase in ROI for contact centers at scale.
Why Customers are Interested in Talking to an Intelligent Virtual Assistant
Conversational AI has been around for a while, but why should companies be interested in this technology now? Older iterations of artificial intelligence were less accurate and failed to engage consumers effectively. Now that conversational AI technology has improved to where it can respond accurately on the first try, people are more likely to trust self-service options.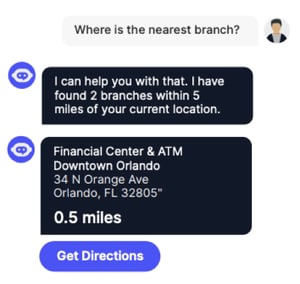 When customers visit your website for answers to their questions, they can get frustrated quickly if they can't easily find what they're looking for. This often leads them to switch to a live interaction and contact customer service, which is costly and unnecessary. To avoid this, companies need to invest in self-service options that are easy for customers to use. Service leaders report that 20% to 40% of live volume could easily be resolved using existing self-service functionalities.
Many customers find digital and self-service channels more convenient because they are available 24/7 and don't require waiting for an agent. If it is implemented correctly, customers are happy to use intelligent self-service and will have a positive experience. This is because customers believe that intelligent virtual assistants will provide them with answers just as quickly, if not faster, than human customer service agents.
With self-service on the rise, businesses are choosing to adopt Conversational AI to increase efficiency and reduce costs.
Why Contact Centers are Adopting Conversational AI
The research data tells us that the uptake of Conversational AI is increasing. Globally, the Conversational AI market is expected to grow 22% between 2020 and 2025, with the market reaching nearly $14 billion by 2025.
Voice and digital customer interactions can be automated partially or entirely through voicebots and chatbots in a contact center, using Conversational AI. By automating routine tasks at a much faster rate, businesses are seeing higher ROI at scale without heavy overhead costs while providing better customer experiences.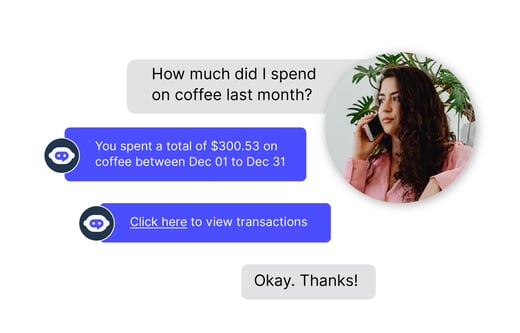 One of the main challenges preventing organizations from scaling and maintaining excellent customer service is the high cost of agent turnover. Fortunately, Conversational AI can help to alleviate many of these issues by making agents more efficient and effective while also providing customers with a better experience. In fact, Gartner predicts that by 2026, conversational artificial intelligence (AI) deployments within contact centers will reduce agent labor costs by $80 billion.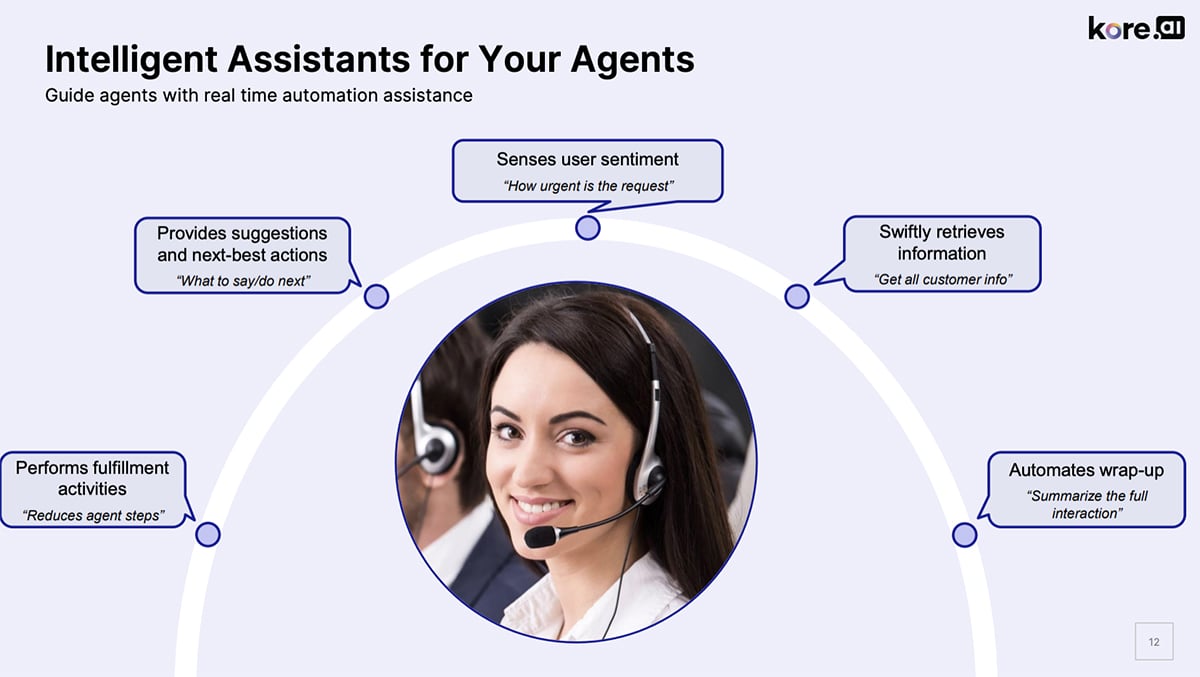 Although fully automating an interaction - also called call containment or deflection - leads to significant cost savings, there is also value in partial agent supported automation. For example, using AI to identify a customer's name, policy number and reason for calling could reduce the interaction time by up to one third that would typically be supported by a human agent.
Contact centers that adopt Conversational AI into their customer service strategy are seeing benefits such as increased ROI, improved customer satisfaction and reduced costs. By providing a more personalized experience, these contact centers are freeing up human agents to focus on high level tasks for company growth.
How Conversational AI Delivers a Better Customer Experience
Research has discovered that consumers who engage with Conversational AI services are more satisfied because it lowers hold times, provides an omnichannel experience, and allows agents more time to connect and show concern for their complaints or needs.
Employees who are supported with AI-driven applications perform better at their jobs and are less likely to leave--which directly correlates to a positive customer experience. When customers are content and pleased, they're more responsive and accommodating towards employees; thus leading to improved morale in the workplace.
Conversational AI has provided amazing solutions for contact centers. For Guidewell, a mutual insurance holding company primarily focused on health insurance in Florida, it made an incredible difference. Guidewell noticed that a lot of calls coming in to their traditional IVR revolved around members forgetting their insurance cards when seeking medical care. Using Conversational AI, they released a Self Service ID card feature for their members within their visual IVR channel which allowed members to call in on a smartphone with an option to click a link to visually display their ID card. This allowed members who forgot their cards to always have a self-service option available to them.
Guidewell observed that in the very first week of launch, the adoption rate was roughly 77%, which was way higher than they had projected based on typical adoption rate of any other self service feature.
As Conversational AI becomes more popular, businesses are finding new and innovative ways to use it to improve their ROI. This technology has the ability to make agents more efficient and effective, while also improving the customer experience. We explored some of the ways that Conversational AI is being used to achieve success in businesses around the world. Are you ready to implement Conversational AI into your business?
Starting Your Conversational AI Journey
Starting your contact center's Conversational AI journey doesn't have to feel overwhelming. With multiple levels of full and partial automation, there is freedom in choosing the deployment model that works best for your organization.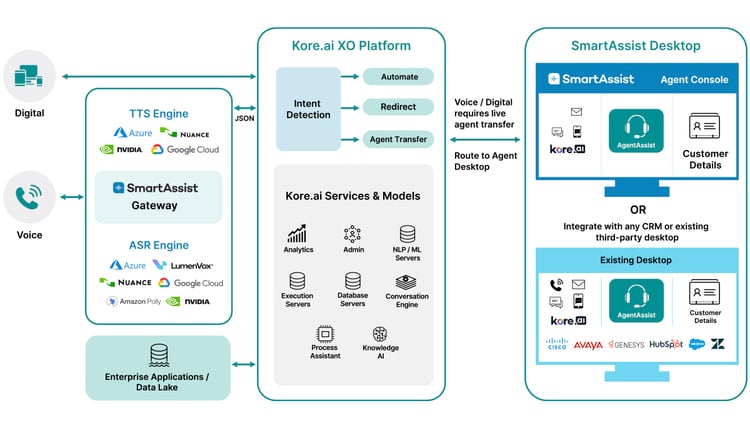 Our contact center solution, SmartAssist, is a groundbreaking customer experience platform that can automate up to 80% of customer voice and digital interactions. Powered by Kore.ai's best-in-class, enterprise-grade no-code platform, SmartAssist delivers streamlined customer experiences like never before.
You don't have to feel like it's impossible to make your customers happy while also giving your team the success they need and deserve–with Kore.ai, anything is possible. Lower operating costs and increase ROI simultaneously!
Learn More