Conversational Commerce, Predictive Analytics & Machine Learning, and IoT
By Sam Lakkundi, Chief Information Officer, Kore.ai
A great conference can spark great ideas. I've been reading a lot of recap on SAPPHIRE NOW, but one point in particular from SAP's Chief Innovation Officer, Martin Mrugal, stood out from the rest. In his article, Six takeaways for IT from SAPPHIRE NOW, he writes "Shift from selling products, to selling outcomes. In order to succeed, technology must become your business." The concept seems obvious. Without customers a business ceases to exist. But now more than ever technology is the primary link between a business and its customers. Exploring how to improve that link got me thinking about my own takeaways from last week.
#1 - Don't simply give your customers a digital experience, give them a companion.
As highlighted by Cornerstone Consulting, "Empathy was the word of the hour during SAP CEO Bill McDermott's opening keynote presentation." Empathy isn't a word we typically use in the enterprise world, but it's at the heart of all great technology. Delivering great tech is the first step to showing you understand and share another person's experiences and emotions, and it's what is currently lacking from the mainstream digital experience. "It can be difficult enough for one person to have empathy for another. How can a business hope to develop empathy for every single one of its customers?" said Claire Selman from Cornerstone. This is a fair, and daunting question that a new concept called conversational commerce hopes to answer.
"The essence of customer engagement is personalization - humanized interactions that make customers feel like they're doing business with a real person instead of a company." [Conversational Commerce Changes the Customer Service Conversation]
Conversational commerce provides every customer with a personalized experience made possible by the maturation of technologies such as Natural Language Processing (NLP). According to Chris Messina, Developer Experience Lead at Uber, "2016 will be the year of conversational commerce."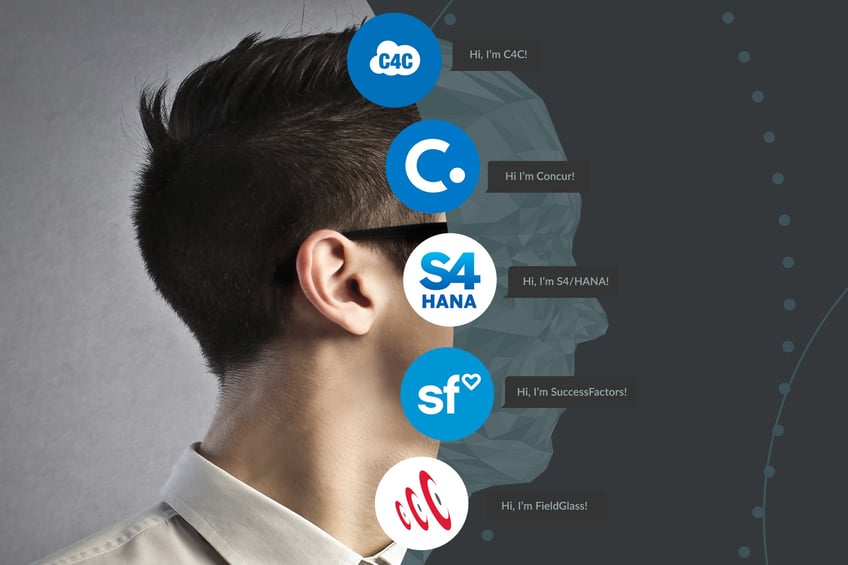 #2 - Technology is the most powerful when it's used proactively.
We all want to anticipate customer's needs, sometimes even before they know they need them. Getting to that place requires our technology to learn, predict, and adapt - quickly. Ian Kimbell, a spokesperson and evangelist for SAP, presented the power of a use case that combines machine learning and predictive analytics. In his keynote Kimbell stated, "You will know what that customer needs before that customer knows it themselves." It's not enough for businesses to simply use data to understand behavior and intent. Predictive analytics must be used to solve problems customers have not yet encountered, but will soon. Machine learning technology and Natural Language Processing are taking data driven experiences to the next level.
Conversational commerce helps aid predictive analytics because chatbots can gain more knowledge and insights from tracked dialogue than say, clicks and search queries. It's a more advanced and personalized way to gauge the pulse of your customers.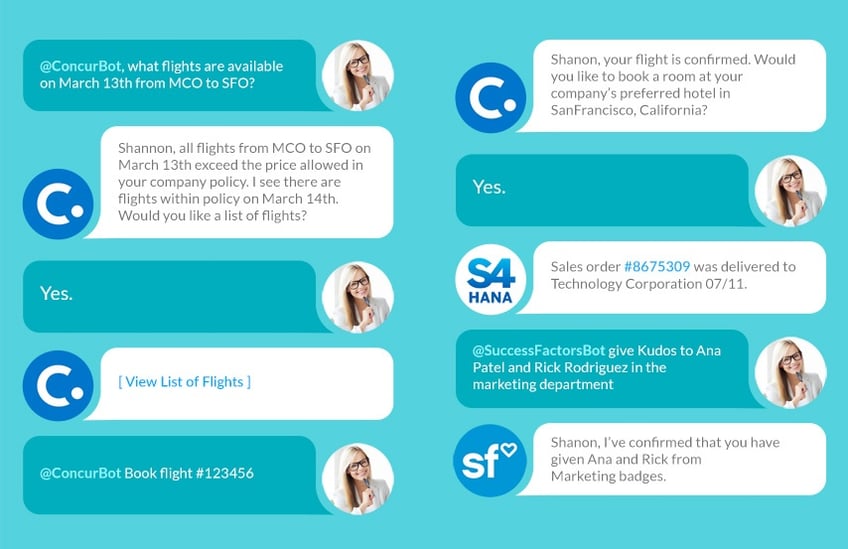 #3 - Everyone's talking IoT, but converting "insight into action" is our true task.
As expected, IoT was a hot topic at SAPPHIRE NOW this year across all industries, but particularly in industrial disciplines like oil and gas, automotive, and energy. Buzzwords like "4th industrial revolution" or "Industry 4.0" flew about in passing conversations. These buzzwords are really just descriptors of the endless possibilities due to IoT. Predictive maintenance. Leveraging data for product improvement. The creation of entirely new business models. It's all on the table.
We know there are more devices on the planet than there are humans, and that gap continues to widen in favor of the devices. Nils Herzberg, SAP's SVP of IoT, shared that IoT at its foundation is identifying how to connect the data that these "things" create to systems so businesses can gain better insights and provide better service to customers. In essence, often times we're saying more to devices than we are to the people around us, so how do we make those conversations useful?
The Kore.ai team had the opportunity to discuss IoT with SAP's Merlin Yamssi, a solutions expert focused on the IoT offering. Merlin shared "one of the biggest challenges for businesses implementing IoT is translating insight into action."
Kore.ai's partnership with SAP is helping enable businesses to make IoT truly impactful in their industry by using chatbots to take action on alerts from sensors, streamline workflows, and make communicating with IoT devices much like communicating with a friend via text. The figure below shows such an interaction which was demonstrated at the Sapphire event. When the HVAC unit has excessive vibrations or heat levels pass a certain set threshold, the field technician is literally able to have a conversation with the IoT enabled HVAC unit.
The knowledge sharing I witnessed at SAPPHIRE NOW was invaluable, and gave me great visibility into the mutual relationship that's developing between technology and customers. Hopefully, these takeaways will give you some ideas into how your connection to your customers can get smarter, more conversational, and more useful for both sides of the business equation.
Interested in learning more about Kore.ai chatbots for SAP? Check out our White Paper, Bots: The Changing Face of SAP Systems.