As enterprises continue to produce large volumes of data and content, it is becoming challenging and time-consuming for employees to search and find the appropriate information stored in different locations, that too in various formats like documents, emails, images, and audio and video files. Not only does it negatively impact employees' productivity, but it also reduces your organization's profits.
Enterprise search is an apt solution for addressing these problems. Having already discussed conversational search in our previous blog, in this blog, we will understand what enterprise search is, its use cases, importance, and benefits in detail.
What is Enterprise Search?
Enterprise search refers to searching and retrieving information from disparate systems and multiple data sources across the enterprise – in a single search query. Enterprise search allows knowledge workers to search the content from structured data typically stored in Excel sheets or SQL databases and unstructured data available in documents, emails, media files, etc.
The goal of enterprise search is to empower employees and knowledge workers to easily search for the information they need, irrespective of where it is stored.
Use Cases of Enterprise Search
Whether it is about searching for the right product information, finding the appropriate resume of a potential candidate from the large candidates' database, or supporting a customer — employees at all levels in different departments benefit from powerful enterprise search. Let's discuss the multiple use cases of enterprise search and its benefits.
Knowledge Management
With the continuous increase in data, content, and information, businesses must provide seamless search experience to employees across the enterprise-wide knowledge base. Enterprise search can come in handy precisely here. Using a powerful enterprise search tool
Sales representatives can easily search the relevant sales assets, and case studies needed to close the sales deal faster.
New employees can be onboarded quickly by allowing them to find the right information with minimal search efforts.
Procurement professionals can search relevant supplier contracts, statements of work, and service level agreements to gain visibility into contractual obligations while reducing risks and improving operational performance.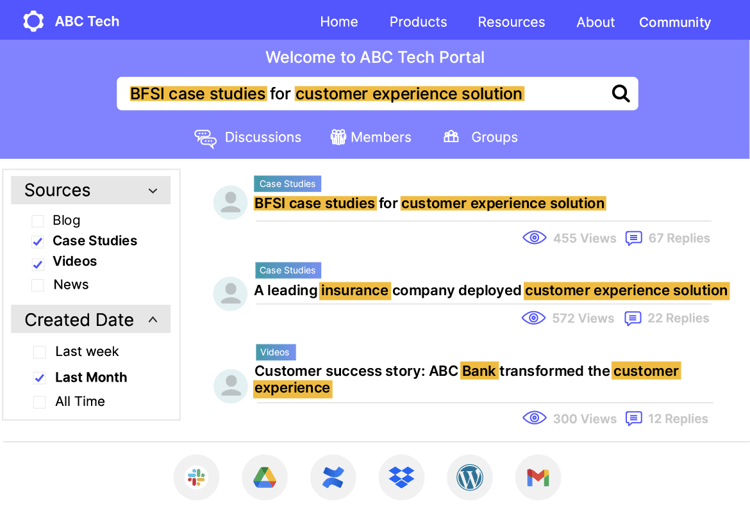 Find Right Talent with Right Skills
With a large pool of candidates in the database, it becomes an arduous task for HR and recruitment managers to identify suitable candidates with the required skills mentioned in the job description. The powerful and intelligent enterprise search engine provides only those candidates' resumes in the search results that match the job requirements, thereby increasing the productivity of recruiters and, at the same time, allowing recruiters to shortlist the right and highly skilled talent for the interviews.
Customer Service and Support
Customer service is the key for any business to improve customer loyalty. However, the inability to resolve customer queries often leads to negative customer experience and increased turnover. With high volumes of customer queries received by customer support agents, it becomes paramount for contact centers to assist them with the information they need to resolve customer issues quickly and in the best possible manner.
An AI-powered enterprise search solution for agents intelligently searches the information across different repositories and workplace applications with the most relevant search results in a unified view in a single interface. Using the most appropriate answers required for resolving customer queries, agents can accelerate resolution times and deliver delightful customer experiences.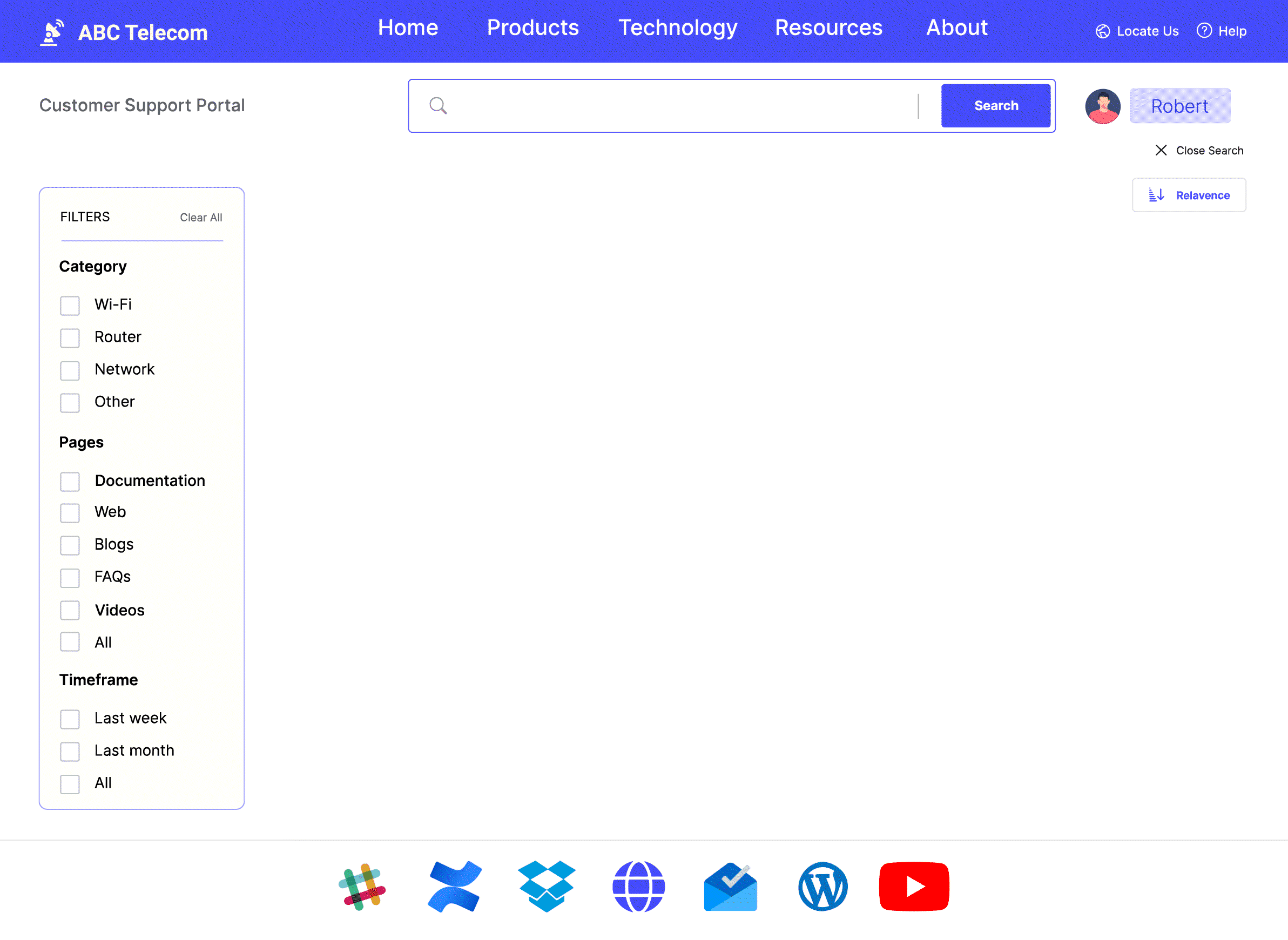 High Cost of Ineffective Information and Enterprise Search
We have understood that enterprise search offers a plethora of benefits. However, studies reveal the high cost of ineffective information and enterprise search.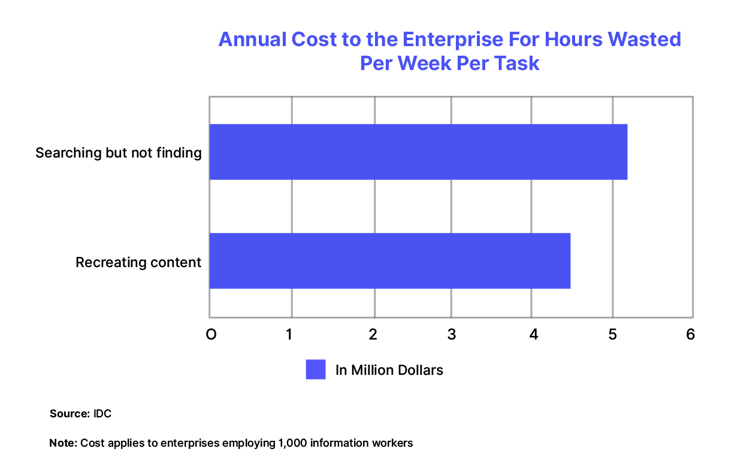 In fact, an organization employing 1000 knowledge or information workers loses more than $4.5 million for the additional time wasted by employees on recreating the content that already exists and is not searchable.
The ineffective information search not only impacts companies' profits but also leads to the following:
Negative customer experience because customer service executives can't find the pertinent information, they need to resolve customer queries.
Loss of employees' productivity and reduced workplace efficiency as they lost time in searching and retrieving information.
Poor decision-making due to the unavailability of relevant information.
Duplicated efforts in recreating the content that already exists.
How to Select the Right Enterprise Search Software?
An enterprise search solution is an investment by an organization to deliver frictionless search experiences to employees. However, a wrong choice can increase costs and derail knowledge management initiatives. Here are some of the capabilities that organizations should consider while evaluating enterprise search solutions:
Supports Conversational and Multilingual Search
Conversational Search

: With the continuous rise in the usage of chat and voice-enabled assistants, it's important to have an enterprise search solution that can understand natural language search (

conversational search

) queries and returns the most relevant search results through a virtual assistant or traditional search bar.

Multilingual Search:

The enterprise search solution should be able to deliver search results in multiple languages like Japanese, Korean, Italian, German, French, etc., which would allow enterprises to cater to employees across the world.
Integrations and Connectors
Companies must ensure that they are choosing an enterprise search solution that can easily connect with multiple data and content sources in the company such as ServiceNow, Google Drive, HubSpot, etc. An enterprise search tool that can integrate with 200 different data sources but cannot connect and integrate with systems your organization maintains then it's not the right tool for you.
Intelligent Recommendations Powered by Artificial Intelligence
A powerful enterprise search tool should use artificial intelligence capabilities to proactively provide personalized and contextual content recommendations based on users' search behavior, interests, and preferences. A robust search engine should also offer a rich end-user search experience with auto-complete, filtering, and faceting features.
Insightful Search Analytics Dashboards
Enterprise search should include more than just delivering search results. It should provide out-of-the-box search analytics and dashboards to gain actionable insights into users' search behavior with metrics like total searches, popular searches, and searches with clicks or no clicks. These insights further help organizations to understand user adoption and make necessary changes to improve the search experience and increase user engagement.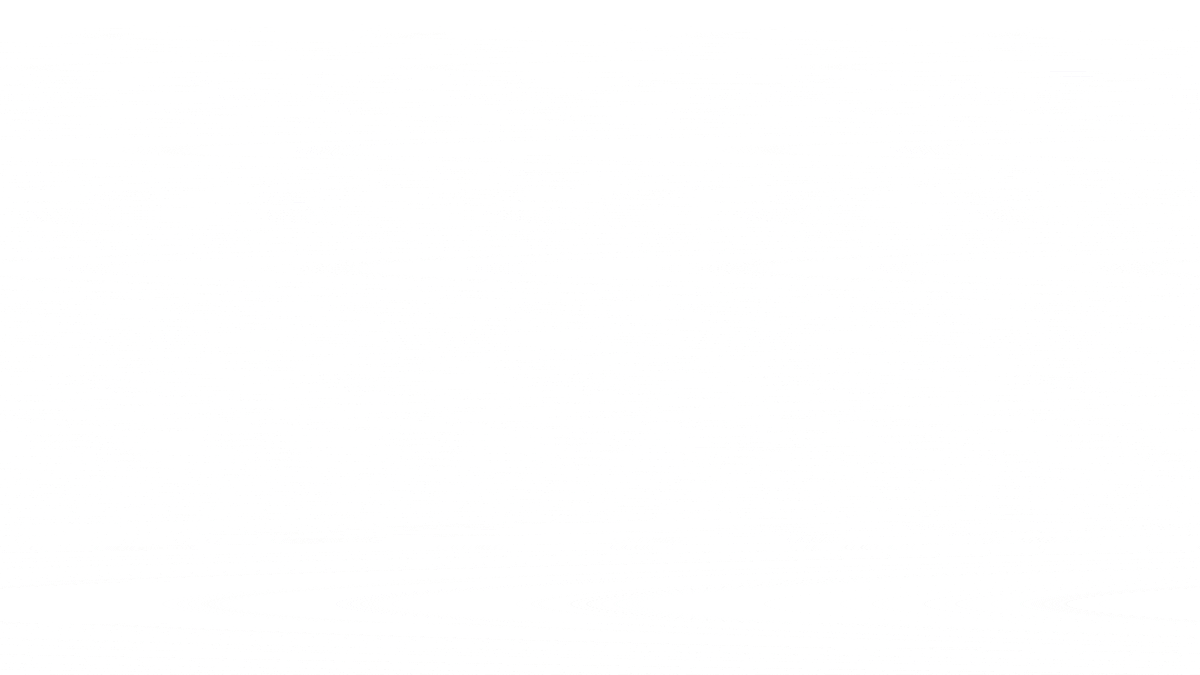 Deliver Connected Search Experiences Across the Enterprise with Kore.ai SearchAssist
Are you exploring enterprise search solutions for delivering frictionless content search and discovery experience to your employees and knowledge workers? Learn more about Kore.ai SearchAssist, an AI-powered intelligent knowledge search assistant that provides a contextual, unified, and personalized search experience at scale and connects your digital workforce to the most relevant content and information to maximize employees' productivity. You may also contact our knowledge search experts for questions about our enterprise search solution.