Happy New Year!
While the world in 2021 was still reeling and recovering from COVID-19, enterprises of all sizes across the globe continued to look for solutions to address challenges keeping their customers, employees and contact centers happy and content. With voice calls and digital interactions (like messaging/chat, WhatsApp, etc.) spiraling out of control, the need to pay attention to customer experiences (CX), employee experiences (EX) and contact center agent experience (AX) were at the top of the CxO agenda.
We at
Kore.ai
were at the forefront of listening closely to these challenges as they related to specific use cases that our customers, partners and prospects were trying to address to ultimately meet their overall business goals.
Not surprisingly, the majority of these business KPIs included -
Topline growth (through upsell and cross-sell)

Overall customer satisfaction (CSAT)

Customer loyalty and retention (NPS)

Reduction in operating costs while improving CX, EX and AX.
Kore.ai's leadership team brainstormed effective solutions to these challenges in light of its strengths and core competencies.
We concluded that "delivering extraordinary experiences for customers, employees, and agents across voice and digital channels using AI-native automation and augmentation would result in these extraordinary business outcomes that enterprises are looking for." We called it 'Experience Optimization' or 'XO'!
End-to-end Automation
At the heart of such innovative AI-native automation lies an enterprise conversational AI platform (ECAIP). Further extending its leadership in the enterprise CAIP space, Kore.ai introduced Version 9.0 of its Experience Optimization Platform. This release extended the platform's no-code and conversational AI capabilities to automate front and back-office conversational experiences.
A new feature, the Conversation Builder, now automatically transforms "natural, non-linear conversations into executable dialog flows." This fosters collaboration between business and technology teams by eliminating the traditionally manual process of converting specifications into system flows.
The Kore.ai XO Platform Release V9.0 also introduced the Process Assistant, an industry-first capability that allows enterprises to conversationally trigger user requests by easily designing and deploying complex multi-step, multi-user business process workflows.
Automation, enabled by Kore.ai's patented [ML+2] NLP technology is one thing but to architect an end-end contact center solution that delivers an extraordinary customer experience or CX is another.
Contact Center as-a-Service
We have been learning about frustrated customers using legacy or AI retrofitted IVRs as well as unhappy agents who see no challenge in their daily routine tasks and therefore no career prospects. They would much rather be a part of driving topline revenue growth via upselling, cross-selling. To respond to these challenges Kore.ai launched SmartAssist, the world's first AI-native end-to-end Contact Center as-a-Service [CCaaS] solution. SmartAssist, designed to replace or augment legacy IVR implementations, gives agents a unified workspace for comprehensive AI-native assistance while delivering on the promise of concurrently delivering an optimized customer and agent experience with AI-based automation and agent augmentation.
Kore.ai also launched AgentAssist which can be integrated with any agent desktop. It listens to the conversation between the customer and agent and provides the agent with the next best action suggestions and also fulfills transactions on back-end systems on behalf of the agent, thereby making the agent highly efficient and allowing the agent to focus on serving the customers' needs.
Industry-Specific Solutions
In addition to these stellar advancements on the industry's leading enterprise conversational AI (XO) Platform and the industry's first AI-Native contact center solution, we listened closely to the needs of customers and prospects who required off-the-shelf automation solutions (with pre-built domain-trained virtual assistants) for retail banking use cases to address the burgeoning volumes of routine banking inquiries like account balances, money transfers, pay bills, etc., a phenomenon that we saw grow asymptotically since the pandemic. Consequently, we formally launched BankAssist to help our banking customers with 200+ pre-built use cases, supporting 25+ languages, advanced analytics and unlimited customization capabilities that can be performed by non-technical business teams.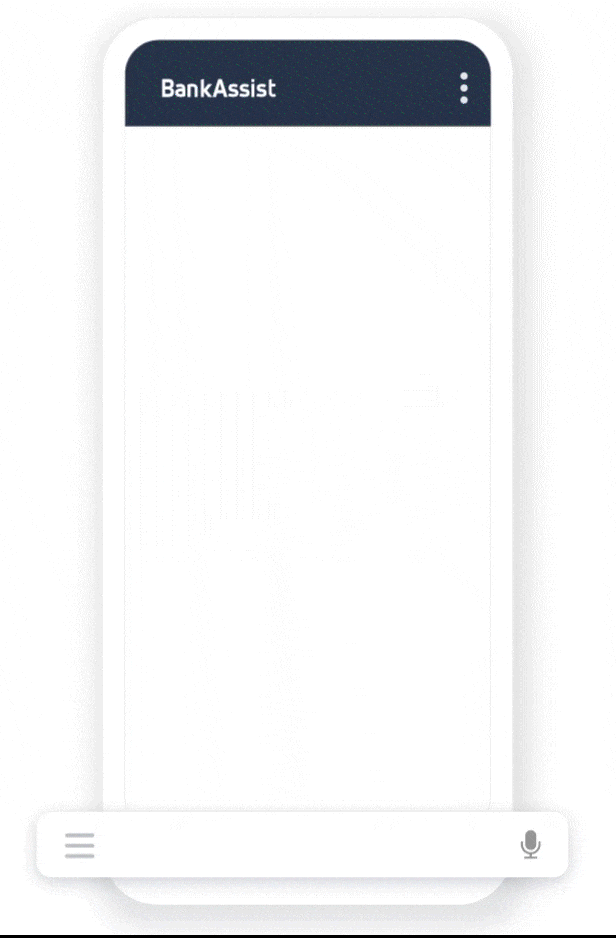 And it isn't just the customer experience or agent experience we think about. We also like to know how happy are employees in general, either collaborating remotely (which has also rocketed since the pandemic) or calling in to ask about their health benefits or submit an IT support ticket.
Function-Specific Solutions
Subsequently, we announced the world's most comprehensive suite of AI experience optimization solutions for workplace collaboration and productivity at the Gartner IT Symposium/Xpo in October. We announced WorkAssist, an AI-first unified digital workspace for the modern workplace, along with HR Assist and IT Assist, AI-first employee support-as-a-service conversational AI-based solutions for HR and IT Service Management (ITSM) respectively.
WorkAssist provides a no-code application development framework to create digital applications and instantiate them in collaboration-based workspaces. These applications come with an integration framework, integrations to various external systems and the ability to add automation to the applications. WorkAssist also includes "Kora - an enterprise conversational AI-based assistant to enable employees to schedule meetings, search for enterprise data, assign and execute tasks conversationally".
While we were busy making these product announcements, we were busy on a few other fronts as well. Just before Thanksgiving, we announced an extension to our Series C funding round with participation from NVIDIA along with a strategic collaboration agreement on accelerating innovation in the deployment of conversational AI-based platforms and solutions for enterprises.
Recognitions
Finally, Kore.ai got its fair share of analyst recognitions in 2021. In June, Gartner recognized Kore.ai as among the top key CAIP providers on the planet. Other global analyst firms like IDC, The Everest Group and ISG recognized Kore.ai as a Leader in the conversational AI space.
And that's a wrap-up!
We hope to continue this momentum going into 2022 and I'm certain we'll have more exciting news to share as we strive to help our customers and partners drive extraordinary experiences for their stakeholders (customers, employees and agents) and ultimately deliver extraordinary business outcomes.
We are deeply thankful to our esteemed customers and partners for their trust and confidence in Kore.ai. May this bond only get stronger in the New Year.